Mobile search leapfrogs desktop with higher CTR and lower CPC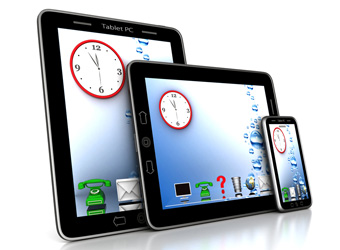 Smartphone and tablet search ads result in higher click through than desktop search, with Australia the leading market globally for share of clicks from tablets.
Marin Software's 'Mobile Search Advertising Around the Globe' study found Australian advertisers spent 9% of search budgets on smartphones and 8% on tablet devices, making us the most prolific mobile search advertiser in the world.
Managing director, Australia, at the digital ad platform provider, Nick Gill predicts this will rise even higher in 2013, with favourable click-through rates (CTR) and cost per click (CPC) figures currently offered on mobile devices.
"Right now Australia is demonstrating a slightly different trend than what is occurring in the rest of the world with Marin's data indicating that the average CTR in Australia for campaigns on mobile devices is on par with that of desktop computers," Gill says.
"However, I predict this is going to change with mobile devices continue to show great promise for advertisers in Australia given the strong CTR and lower CPC than desktop computers.
"Solid user engagement combined with favourable performance characteristics make search ads on tablets hard to resist for advertisers."
With high click through rates, share of clicks from mobile devices was higher relative to spend, with 79% of clicks coming from desktop compared to 12% from smartphones 9% from tablet.
CTR was highest on smartphones at 4.7%, followed by 4.0% on tablets and 3.4% on desktop. Conversely, CPC was higher on desktop than on mobile devices, at US$0.95, compared to US$0.78 on smartphone and US$0.68 on tablet.
This gap will see costs of search ads served on mobile devices rise, as conversion rates from tablet ads in particular surpass those of desktop ads, Marin predicts.
Google recently revamped its AdWords platforms to help advertisers manage multi-screen campaigns. Rolling out throughout the first half of the year, the new system will enable advertisers to alter campaigns depending on where, when and via which device the consumer searches on in order to tailor message to the context of the searcher.
Marin's report, compiled by analysing search spend on Google, predicts ad spend on tablets and smartphones to double this year, with a jump from 10.7% in December last year to 20% in December 2013 expected in the US.
The study was conducted in December 2012 and analysed more than $4 billion in annualised paid-search spend among Marin's clients which are skewed towards large advertisers spending upwards of $100,000 per month on paid-search.