AANA, IAB and MFA codify industry best practice with 'Digital Advertising Practices'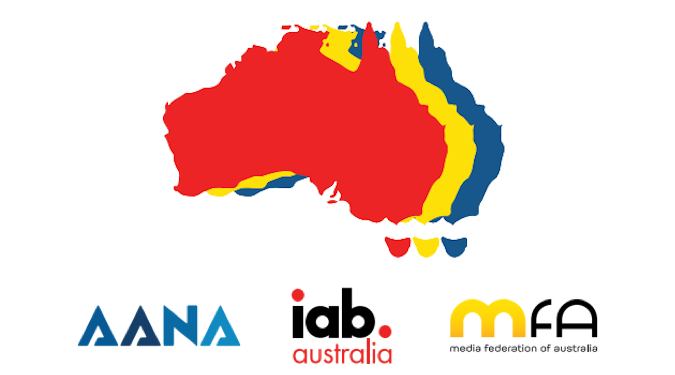 The AANA, IAB and MFA have released their first collective work, The Australian Digital Advertising Practices, to drive credibility across the marketing ecosystem.
Industry standards bodies the Australian Association of National Advertisers (AANA), the Interactive Advertising Bureau (IAB) and the Media Federation of Australia (MFA) have released the industry's first agreed set of digital working practices to support advertisers, agencies, publishers and digital platforms in Australia.
The IAB says the 'Australian Digital Advertising Practices' are designed to articulate areas of responsibility and requirements from all involved in the ecosystem, specifically created to "re-balance" the way Australian partners work together in digital environments.
IAB CEO Gai Lee Roy comments, "With the continued growth of people accessing digital media as well as the corresponding increase in digital ad investment, these Practices provide a set of clear and practical and usable solutions that are flexible enough to fit individual advertiser and partner needs."
The Practices are based around five key operating principles:
Champion the consumer

– which the IAB says will not only lift key quality metrics but also overall campaign effectiveness.

Educate and inspire change

– through best practice education, communication and clear understanding of metrics.

Shared ownership and responsibility

– all participants in the 'value chain' taking responsibility of their own knowledge and understanding.

Every value chain is unique

– improving the value chain needs to be optimised for each advertiser's needs and partner arrangements.

Fair values for outcomes delivered

– adopting best practices to deliver better outcomes despite potentially higher costs.
The IAB says the Practices are not mandated solutions and do not propose generalised answers for specific advertisers and partners.
"The Practices are the culmination of months of cross-industry collaboration driven by a common motive to build a solid and robust infrastructure for the digital advertising industry," says MFA CEO Sophie Madden.
"Today's release is the first step in our journey and we will be working together to regularly update them to reflect emerging opportunities and issues as they arise."
The Practices are to be updated annually by the three organisations as the industry evolves.
Further Reading: