Communicating in crisis in the information age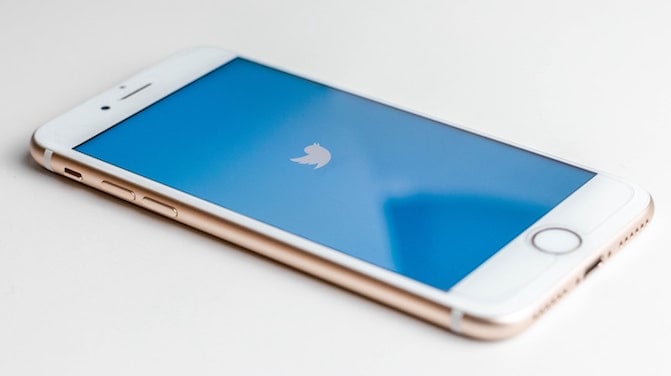 Twitter advises brands on how to tweet thoughtfully and responsibly during the COVID-19 pandemic, raising questions around communication during a crisis.
Lee Owens, head of brand strategy at Twitter Australia, is offering advice to brands who are trying to best navigate communications strategy in a new and constantly changing reality. With a COVID-19 related Tweet every 45 milliseconds and #Coronavirus becoming the second most used hashtag of 2020, a communications strategy that does not address COVID-19 seems unavoidable.
Twitter, like other tech giants, has publicly acknowledged its responsibility in ensuring that information is channelled through to the appropriate sources, like putting prompts in place to redirect people searching for coronavirus content to be directed to accurate information from local bodies. When it comes to advertising, Twitter has prohibited promoted content that refers to COVID-19, other than from approved public service announcements, and has blocked the targeting of keywords related to COVID-19.  
Google is in the process of setting up a dedicated COVID-19 site in conjunction with the US Government focused on education, prevention, and local resources nationwide, though the website has raised some public concerns about potential privacy and cybersecurity threats that it could pose, as reported by CNBC. 
In a recent blog post, CEO of Google Sundar Pichai explained some of the measures being taken in regards to responsibly disseminating public health information, including the creation of an SOS Alert that connects people to the latest news and prioritises more authoritative information from the World Health Organization (WHO). Similarly, YouTube currently features a redesigned homepage that directs users to videos from locally relevant public health agencies.  
As COVID-19 makes its way across the globe, we're approaching this unprecedented moment with a deep sense of responsibility. Here are a few ways Google is working to be helpful to our employees, users, partners, customers & communities.https://t.co/Ybr5afsCNy

— Sundar Pichai (@sundarpichai) March 6, 2020
In a statement by Kang-Xing Jin, head of health at Facebook, the social network says it has taken steps in response to the coronavirus outbreak to ensure accurate information and stop misinformation and harmful content. In regards to advertising, in a tweet director of product management Rob Leathern confirmed that Facebook would be banning hand sanitiser, surface disinfecting wipes and face masks in ads and commerce listings.
In addition to masks, we're now also banning hand sanitizer, surface disinfecting wipes and COVID-19 test kits in ads and commerce listings. This is another step to help protect against inflated prices and predatory behavior we're seeing (1/2)

— Rob Leathern (@robleathern) March 19, 2020

Furthermore, in a post yesterday, Facebook confirmed that it will be matching up to US$10 million in donations to the COVID-19 Solidarity Response Fundraiser launched by the WHO. 
On a local level, some social media influencers are working with influencer marketing platform Tribe on a pro bono initiative to leverage their audiences to spread social distancing messaging. There are currently 212,441 posts with the #flattenthecurve hashtag on Instagram. 
Some affluent people have utilised traditional advertising streams for public health and safety messages, like Reddit co-founder and internet entrepreneur Alexis Ohanian who notoriously bought a billboard in Times Square encouraged people to stay home. 
#StayHomeSaveLives pic.twitter.com/Ja0vJorFkt

— Alexis Ohanian Sr. (@alexisohanian) March 15, 2020
Photo by Sara Kurfeß on Unsplash.