Global ad spend to skyrocket over World Cup season – Zenith report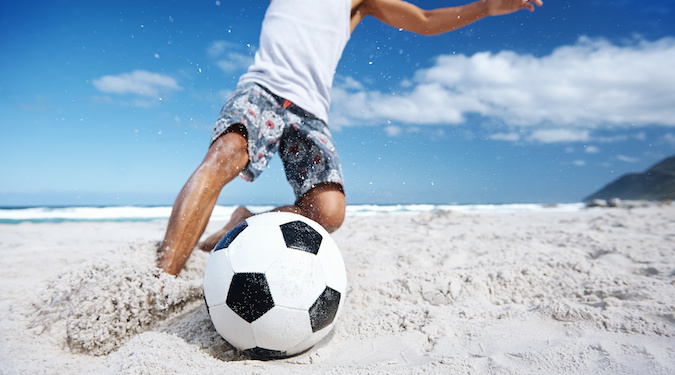 Russia's 2018 World cup will deliver a global increase of US$2.4 billion in global ad spend, including an $8 million increase to the Australian ad market.
According to Zenith's research, brands are increasing budgets where they would normally reduce in order to capitalise on this year's World Cup. With the first match starting in only two days, Zenith says the Australian market will see an additional US$8 (AU$10.5) million as a result, accounting even for advertisers avoiding a competitive season.
"The incremental investment into the Australian market for the World Cup is quite small, relative to other countries," says Zenith Australia CEO Nickie Scriven. "The local official broadcaster SBS has signed all five of its broadcast sponsorships, including TAB, Hyundai, Hisense, Adidas and Mitre 10, with each package worth an estimated US$1.5 (AU$2) million."
According to Zenith, mismatched time zones will mean 40% of potential Australian audiences won't be awake during this year's Cup matches. Brands will have to find different ways to fill the gap.
Zenith says young fans in particular are accustomed to consuming matches through highlight reels on social media, "Social media will play a greater role in viewing the World Cup than ever before, but in moments rather than full matches."
Head of forecasting and director of global Intelligence Jonathan Barnard says, "The World Cup provides a reliable boost to the global ad market every four years and will be responsible for 10% of all the growth in ad dollars this year.
"This year's tournament will showcase the brand-building powers of both traditional television and social media."
China is predicted to receive the biggest World Cup boost in ad revenue, despite its national team not qualifying for the competition. Zenith expects a US$835 million (AU$1.1 billion) injection, approximately 1% the entire Chinese market's ad spend.
Also without representation this year, the US is expected to receive US$400 (AU$527) million in additional ad spend during the World Cup, boosting the domestic market by 0.2%.
Hosting the World Cup will see a 2.1% increase in Russian ad spending. With the most convenient match times and the excitement of hosting the global competition, Russian markets should see an increase of US$64 (AU$84) million.
Further Reading:
Image copyright: warrengoldswain / 123RF Stock Photo