The Movember Foundation launches IGTV documentary series
The Movember Foundation has launched its new documentary series driving awareness for prostate and testicular cancer over Instagram TV.
The five part documentary series, a first for the Movember Foundation, launched on Saturday 4 August over Instagram's latest long form offering, IGTV.
"With Instagram's launch of IGTV to share longer-form content, it is the ideal platform to tell more emotional, engaging stories," says Jon Akerman, global digital director at the Movember Foundation.
IGTV launched late last June as the social media platform announced its milestone of one billion monthly active users worldwide. The new offering entered the market with heavy hitting ambassadors Lele Pons, Kim Kardashian West and Chris Hemsworth introducing the format to consumers.
"We created this series to share real life experiences of men that deal with the challenges of prostate and testicular cancer everyday and to share the importance of quality of life," continues Akerman.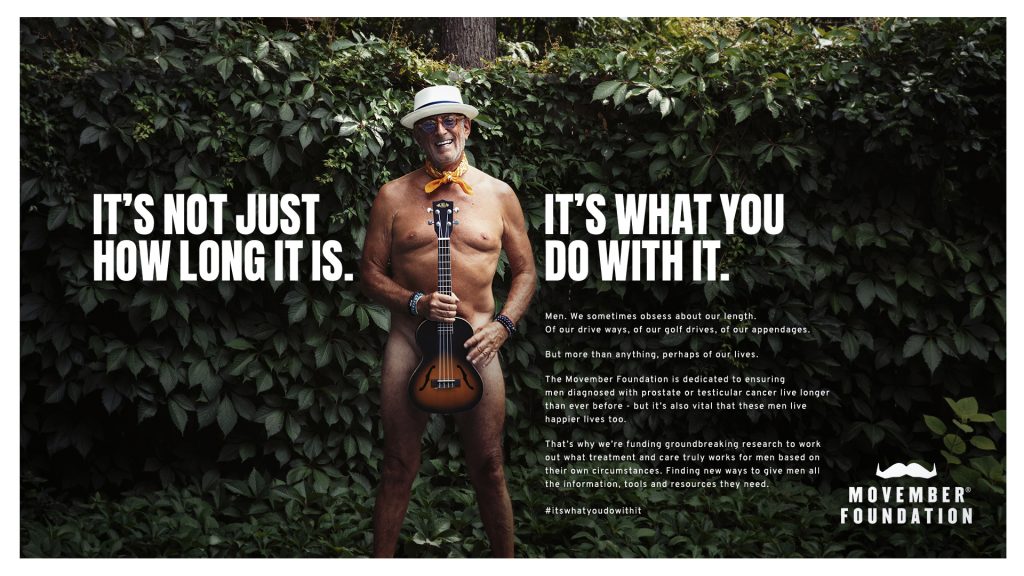 The Movember Foundation says 5.6 million men globally face life with a prostate cancer diagnosis, and more than 330,000 men live with testicular cancer. According to the Australian Cancer Council, testicular cancer is the second most common cancer for young Australian men aged between 18 and 39, the rate of diagnosis having inexplicably increased by 50% over the past 30 years.
"While we strive for better treatments and, ultimately, a cure, we must also recognise that men's quality of life is critically important," says Movember Foundation CEO, Owen Sharp.
The first video in the series features Alonzo, a man living with the side effects of his prostate cancer treatment. The series will air over IGTV daily until Thursday 9 August, highlighting the stories and experiences of men having to deal with prostate and testicular cancer.
"We must address the challenges that men face as they live with and beyond a cancer diagnosis," concludes Sharp.
Visit the Movember Foundation's Instagram to see its work on raising awareness for prostate and testicular cancer survivors.
Further Reading: