Retailers need to get on board the mobile trend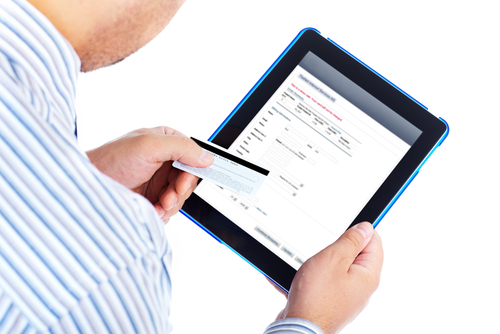 Is your company's website optimised for mobile? Do you have a dedicated app for your brand or retail environment? If not, you're not alone. According to a recent study by Google, only one in five of Australia's top advertisers have an optimised website for their mobile consumers. The same research predicts that half the Australian population will be using a smartphone by the end of this year (Australia has the second highest smartphone penetration in the world behind Singapore). Tablet ownership in Australia was 1.6 million (8%) at the end of 2010, and with the iPad 2 launch along with new rival products tablet penetration is predicted to rise to 5.5 million (25%) by the end of 2011.
So that's a lot of consumers with mobile devices seeking information online that currently can't be accessed in a mobile-optimised format.
And they're not just using their mobiles for reading emails and playing Angry Birds. In October, PayPal announced that they see as many as 1000 mobile transactions per day in Australia, where one in 10 PayPal users transacted on mobile, but only one in 100 of their merchants have a mobile optimised site.
Like the online retailing trend, mobile marketing and mcommerce are consumer-driven trends, and it's up to marketers and retailers to catch up.
Mobile is not just another channel for advertising. Mobile is the glue between the online and offline worlds. Consumers are looking to their mobile devices to research and interact before they go in store to purchase. It is no surprise time-poor Australian consumers have embraced mobile technology and time-saving apps with gusto – anything to make life simpler and retail decisions easier.
The shopping website Lasoo recently surveyed its users and found those who access the website via Lasoo's optimised mobile app show the highest engagement and shopping conversions. Of mobile Lasoo users, 55% have made pre-shopping on Lasoo part of their regular shopping routine, while 74% have converted their Lasoo research to purchases within three months of visiting Lasoo (compared with 53% of all users who visit the site and then purchase within three months).
Perhaps the best advantage of marketing to a mobile audience is the potential to create customer 'stickiness' and added value thanks to the very technology that the information is delivered on. Dedicated apps, location-specific offers, real-time communication at the point of purchase are all possible only with mobile devices. In-built technology such as QR code readers, GPS locators and Wi-Fi internet puts a brand or retailer in the palm of the consumer's hand at the point of purchase when it is most relevant.
These technological developments present an enormous opportunity for businesses across Australia. Think about the power of targeted marketing messages and loyalty offers presented directly to your customers on their mobile device as they browse products in a particular part of your store.
Woolworths supermarkets and its department store cousin, Big W, have both developed dedicated apps for their customers, allowing the user to scan barcodes, compile a shopping list or compare prices among other functions. Target's iPhone app (developed by Salmat Digital) allows the user to browse Target's latest catalogue, search for products from the database, find the nearest store and store information. The app also links direct to Target's online store so users can purchase directly from their mobile devices. These stores know that gaining customer loyalty is about creating value, which means differentiating yourself from competitors.
Consumer demand for mobile optimised websites and apps is high, so there's a real opportunity for brands and marketers to create greater value by building an innovative mobile strategy incorporating interactive content such as QR code readers, barcode scanners, product search, shopping lists, added bonuses for loyalty program members or mobile commerce facilities.
Australian consumers are definitely on the move – it is now the time for retailers and marketers to adapt.