Return of Nescafé Blend 43 to screens makes scents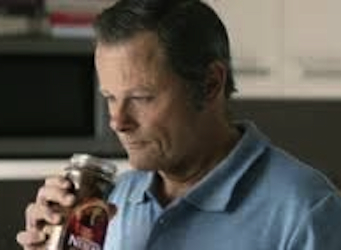 Cinemas will be filled with the smell of coffee as part of the first campaign in five years for Nestlé's flagship instant coffee, Nescafé Blend 43.
In an Australian media first, the spot will be shown at Val Morgan cinemas in Sydney and Melbourne throughout July, where the aroma of Blend 43 will be released into the cinema while the ad is playing.
The ad, starring actress Shari Sebbens of The Sapphires and Redfern Now fame, will also be shown, odourless, to a standard cinema plan around the country.
The campaign focuses on the bond between a father and his daughter, as he reminisces about her childhood while making her a cup of Nescafé coffee. Australian musician Mark Wilkinson wrote the music for the ad.
Nestlé head of marketing for beverages, Camille Meylan, says of the campaign, "It's easy to forget, with our obsession with social media and technology, the value of a simple, human connection. Catching up over a cup of Nescafé Blend 43 is an Australian institution and just as relevant and powerful today, perhaps more so. It was important to recapture the essence of the brand and the reason why it is so loved as a market leader."
The agency behind the campaign, Publicis Mojo, says this will be the first campaign for Nescafé Blend 43 since 2008.
Publicis Mojo CEO, Joe Pollard, says, "Nescafé Blend 43 and the distinctive red cup has been loved for generations. It made sense for us to show the connections the brand has helped foster between these generations, to tug at the heartstrings and reignite the love affair. We worked hard to find Mark Wilkinson, a local Australian musician,to record a bespoke piece for us to enhance the overall story."