Schneider Electric energises image with new ad campaign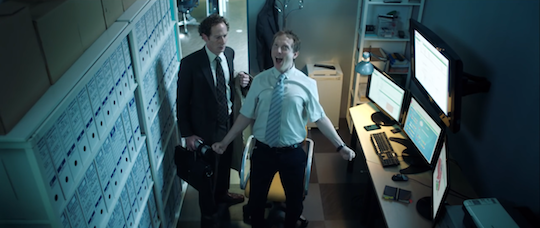 Energy management and automation heavyweight Schneider Electric has launched a new advertising campaign aiming to position the brand for a consumer market, a change from its previous B2B-focused marketing.
The two commercials aim to present an industry and product that may have a rather dry image to outsiders, in a more light-hearted and romanticised light. They tell short, butterfly-effect style narratives, the first of which shows a facility manager inadvertently delivering a chance at wealth and fame to a Peruvian farming family and their llama, and in the second an electrical engineer saves the world from a destructive comet. Each of them present their hero as solving problems and making a difference by the simple use of automated digitalised systems.
The ads, created by BETC Digital, are a continuation of Schneider's 'Life is on' campaign, which began as a result of the digitalisation and automation of systems in industrial and commercial settings, and the subsequent shift the business and societal landscape.The campaign aims to reinforce the company's operational intelligence approach to the Internet of Things, and promotes how Schneider empowers users to further automate, control, streamline and remotely manage energy solutions and systems in the home, commercial facilities and cities.
By showing industrial sector workers as heroes in this light-hearted approach, Schneider aims to tell its story and present itself as a company with people at its core, says Gareth O'Reilly, zone president Australia and New Zealand.
"Australia is entering a new era where productivity will be a challenge – the government's new reform summit highlights that now more than ever it is imperative that we bring innovation to the forefront of industry."
Schneider Electric chairman and CEO Jean-Pascal Tricoir says:
"We invest heavily in innovation, connecting our products and systems to the Internet of Things to our portfolio of software, making energy more distributed and connected."