Sell your services, not your soul – some things don't need a brand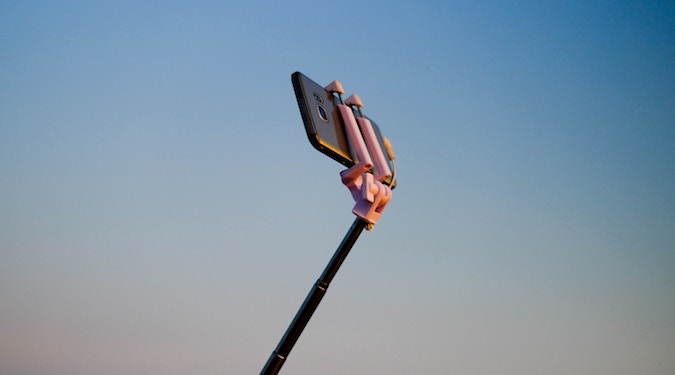 Let's leave branding to the brands – Sérgio Brodsky grapples with 'personal branding', YouTube celebrities, transacting personas and the suppression of self.
This article originally appeared in The Nurture Issue.
As Shakespearean scholar Harold Bloom argued, "Before Shakespeare there was characterisation; after Shakespeare, there were characters, men and women capable of change, with highly individual personalities." Centuries and folios later, characterisation – men and women redefined as consumable labels with highly diluted personalities – might be making a comeback.
The abuse of personal branding and social media is turning our innate characters into manufactured caricatures of ourselves. 
Or, as Facebook's COO Sheryl Sandberg said in a BBC interview, "When we are packaged, we're ineffective and inauthentic." What we each have is a voice, she added, which can be complex, contradictory and sometimes wrong.
Her advice? "Don't package yourself. Just speak honestly, factually and from your own experience." Still, personal branding has hit the mainstream. 
"Personal branding is now being taught in Kazakhstan, Egypt and even Cambodia. All around the world, job counsellors are telling people to come up with three to four words that reflect their authentic self," according to Ilana Gershon, associate anthropology professor at Indiana University Bloomington.
From professional influencers to wannabe Youtube celebrities and anyone else with a social media account, people are shoving content on the web in the hope of selling 'brand Me' to the highest bidder. 
According to a survey commissioned by Barclaycard, nearly one in 10 UK shoppers (9%) admit to buying clothing only to take a photo on social media. After the 'outfit of the day' makes it online, they return it back to the store. People have also been flocking to YouTube with hopes of turning wacky hobbies – like commenting about video games or live demos on how to make slime – into millions of dollars. The truth is that even channels among the top 3% of viewership can bring in as little as $16,800 a year, as reported by the New York Times. Even worse, more than 250 people had accidental deaths in the last six years thanks to moronic attempts to take eye-catching selfies. 
As summarised in a recent article by Quartz, announcing marketing has reached the peak-influencer point "in a modern aspirational marketplace so saturated that fake influencers are now posting advertising-like content that nobody even paid them for, there are signs that our individualist culture of achievement and brand alignment has jumped the shark."
Related: Brain trust: how would you do data differently? »
Moreover, this drive for transacting the self has hit individuals in high positions of government and business – and I'm not referring to iconic 'brand Trump' only. The former McKinsey consultant, Afghanistan combat veteran and now US presidential candidate Pete Buttigieg recently debuted a new logo, a shiny new website and a design toolkit meant to ignite a 'grassroots movement' supporting brand Pete Buttigieg™. Buttigieg has made the choice to focus on branding before policies – signalling that he cares more about projecting a certain image than anything of actual substance.  
At its core, branding is a process of creating meaning that becomes relatable to people. Some call it brand essence. For companies, this has been one of their greatest triumphs. A company with meaning beyond what it sells can broaden its appeal, but it may happen in a deceptive way when meaning does not match reality. When spinning the mirror onto ourselves, disparities enhance further. 
We all have essences. Nature and nurture continuously do this for us. No need for manufacturing. We can all enjoy lives of autonomous creativity and civic participation. Therefore, to say that a paid influencer is more authentic than a professional actor, hired to promote a brand, is just nonsense. Anyone living their personal brand is not living their authentic self but expressing a persona that may maximise an opportunity to transact.
Perhaps, our trust crisis may even have something to do with people living and breathing their personal brands rather than themselves. According to a recent survey done by media agency UM, UK, "only 8% of people believe that the bulk of information shared on social media is true, dropping to 4% when it comes from influencers."
Steve Bezos famously said your brand is what people say about you when you've left the room. The problem with that statement is the confusion between brand and reputation. Like it or not, we all have reputations. And, that is indeed what others may say about us across myriad different situations. Brand, however, is built in a transactional context. Whatever the motif, narrative, colours or taglines, everything a brand does is in exchange for something else. It's a fine line, but looking from afar, it's not that hard to spot the difference. Brands' stories are their currency, people's stories are their lives. Obviously, memoirs, biopics and other similar genres allow people to trade on their life stories. But even then, the intent is clear.
Related: Inside out: brand evangelism and the power of story »

This is not to say that our personal reputations are unimportant or that making an effort to portray the better version of ourselves is a bad thing. The reality, however, is that personal branding is a limiting factor to maximising reputational success and a burden for our complex, fluid and multilayered human nature. Sustaining a personal brand means working 'round the clock. If you fail at being consistent and up to date, responsive to your audiences and in sync with culture, your brand can suffer negative consequences that may also cost thousands of dollars. 
But when the self becomes a representation of your latest selfies, how do we enhance our personal 'market value' without suppressing our ever-evolving human identities? Is this even possible?
Yes, it is. A brand is not what it says but what it does, the experiences it enables or interfaces with, either in real time or in the form of a memory or expectation. Wearing a black turtleneck and holding a $6 specialty latté in a cool urban setting will not show how creative you are. It may create an impression, but what are the proof-points validating that?
An awarded portfolio with a supporting endorsement becomes a more effective way of developing a positive brand image; even if you don't have the creative look. Producing value and then communicating that is the simple formula to ensuring what is promoted is, first, real and secondly, directly related to a service or product of value to a target audience – not just a momentous fantasy.   
Media communications have tremendous influence. Relevant messages can convert audiences and build reputations. The mindset of beating the system (ie algorithms) to cut through (by producing clickbait content) is not a worthy trend but a symptom of the many empty personal brands cluttering the web. To stand out is less about being different and more about making a difference, through your work, not self. 
It's up to the sender to decide what game to play. Do I want to express a view that will help sell something I produce or help me be heard about something I care? It's easy to mix things up and many of us can trip on temptation. So, brand the things you want to transact on and with, making clear boundaries, before being branded by those transacting on you and your life.
Some more Sérgio?
Image credit:Steve Gale