Smart mobile ads 'turn to the sun' by tracking conversions
Mobile phone ads are becoming as smart as the devices they're served on, by tracking not just click through but also recording follow-on responses, such as app downloads, and channelling themselves to the most fruitful sites.
By installing code that tracks response to ads on smartphones, ad network InMobi claims it can now track app downloads, click to call and other direct response to the ad following click through. Its 'Ad Tracker' solution also optimises to the source of the most conversions, enabling the ads to 'turn to the sun' in real time to get the most from each campaign.
Real-time automated trading technologies first emerged on the desktop web with the ability for 'machine learning' to take place, whereby the tools used by advertisers (such as demand-side platforms) can automatically optimise campaigns on the fly.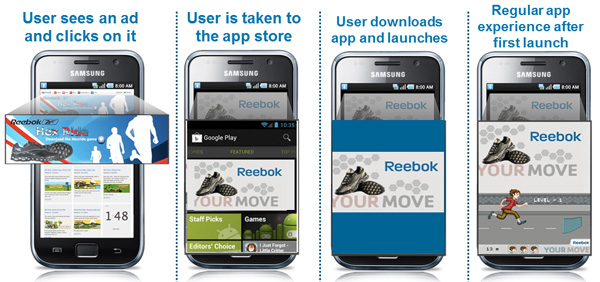 Head of marketing at InMobi, Marc Fine, says the technology could see the industry move from rates based on click through to a model based on conversions: "Tracking conversions on mobile allows us to know exactly where users are coming from, understand what inventory segments are the most valuable and optimise advertising budgets to the most valuable segments," Fine says.
"Advertisers will start to benchmark the cost per conversion that executions should be hitting."
The system will also enable advertisers to work out cost per download on their campaigns and how much they need to spend to get into the top downloads list in app stores, the point at which they start to grow organically.
The tracking technologies, that include cookies, Android IDs, ODIN 1 and UDIDs, work across all mobile ad networks and operating systems and can attribute conversions, time of day, browser used and specific locations to impressions or clicks associated with a mobile campaign.