SodaStream shakes off last year's Super Bowl drama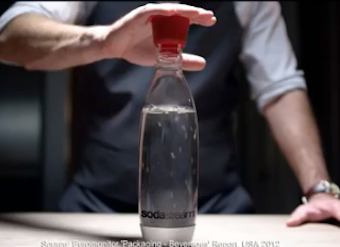 SodaStream International Ltd has decided to take another crack at producing a commercial to be aired during the coveted Super Bowl XLVIII on Sunday, 2 February 2014 for the second consecutive year.
Last year the brand's original Super Bowl as was pulled and replaced with a different ad as it was seen to make fun of soft drink giants Coca-Cola and Pepsi – which happened to be major sponsors of the game. The original spot, however, was a hit on YouTube receiving almost five million views and was revamped for Australian audiences with an Aussie voiceover.
"The Super Bowl is a proven venue for SodaStream to deliver our beverage revolution message to over 100 million viewers, empowering consumers to enjoy a smarter, 'better-for-you' alternative to packaged soda," says Daniel Birnbaum, CEO of SodaStream.
"Last year SodaStream's Super Bowl ad significantly raised our brand profile and established SodaStream as a true challenger brand.  This year, the US team is undoubtedly set to create an unforgettable viewer experience and we can't wait to share this with Australians," says Myles Anceschi, managing director of SodaStream Australia.
Super Bowl XLVIII will air in the USA on FOX on February 2, 2014 from MetLife Stadium in New Jersey. The SodaStream ad is scheduled to appear during the fourth quarter of the game.
The original SodaStream spot that was pulled from the 2013 Super Bowl:
http://youtu.be/68al-o2XSpE
And the spot that replaced it: