Sorrell stirred but not shaken by Publicis-Omnicom merger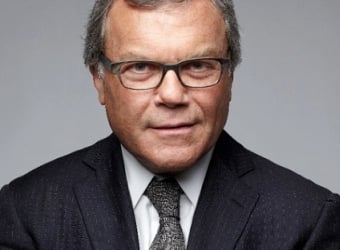 Sir Martin Sorrell has reacted to the Omnicom and Publicis merger unvelied in Paris this week as WPP, of which he is CEO, faces the loss of its position as the world's biggest advertising and marketing company.
Sir Martin has refused to comment on whether WPP would seek its own major acquisition, but told CNBC last night that the deal was, "extremely bold, brave and surprising move."
"It's a great deal for Publicis, being a nil-premium merger, and Maurice is to be congratulated. It does result in lower fast-growth market and lower digital proportions.
"Time will tell if the cultures will click and whether clients and talent benefit – and how $500 million of synergies will be generated without job cuts.  Further consolidation in our industry was inevitable as we have said on many occasions. An equilibrium may be starting to be established, which will generate further significant opportunities for WPP organically," he said.
The deal will bring together agencies such as BBDO, Saatchi & Saatchi, Leo Burnett, Razorfish, FleishmanHillard and ZenithOptimedia.
The new company, which will have combined revenues of nearly $23 billion and more than 130,000 staff, will be listed on both the New York Stock Exchange and in Paris, qualifying for membership of both the S&P 500 and the CAC 40 and push WPP from the position of the worlds largest agency group.
Both sides have played down the likelihood of any significant regulatory problems, despite the new group now having a 50% share of the US advertising market.
Possible conflicts of interest have also been pointed out with Publicis representing Coca-Cola and Omnicom holding PepsiCo as a client, for example. It was also noted at the press conference that WPP acts for both Procter & Gamble and Unilever.
The merger still needs to be approved by competition authorities in about 45 countries.