St. George Bank's new brand push wants to see your inner dragon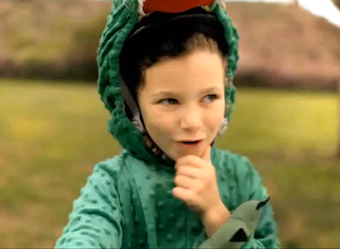 St. George Bank is urging its customers to 'be more awesome' as part of a major rebrand campaign unveiled last night, on the occasion of the brand's 75th birthday.
The new campaign, by newly-appointed creative agency Saatchi & Saatchi, is titled 'Start Something' and urges customers to find their 'inner dragon' and start doing what it is they really want to do.
George Frazis, CEO of St. George Banking Group, said the public will see a refreshed and re-energised St. George brand, linking back to the roots of St. George which this year celebrates 75 years.
"St. George was built on a foundation of helping people 'start something' – helping people to start saving for their first home or helping them start a business. This is the underlying concept of our brand refresh – we want to challenge and inspire people to get out there and start whatever it is they really want to do," Frazis says.
The advertising campaign will comprise print, OOH, in branch, digital and social media and a TV commercial that will reach Australians throughout NSW, ACT, Queensland and Western Australia in both city and regional locations.
http://youtu.be/5NbiBEwAlkY
General manager strategy, marketing and customer experience for St. George Martine Jager says, "St. George is passionate about helping customers and our local communities. We're here to help people stop renting and start buying – if that's what they want. Start bidding, start building, start owning, start a business – whatever it may be, we're here to help Australians just get out there and go for it."
"We're really excited by the new campaign and hope that more people will back themselves and, with St. George's support, unleash their little dragon! It takes courage and confidence to start something new, and that's what we are hoping to inspire," she says.