Study: Big Aussie brands lose trust, PayPal to outgrow banks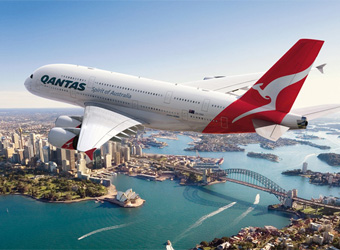 Many of Australia's leading brands, including Qantas, Dairy Farmers, Dymocks and Meadow Lea, have seen consistent declines in trust over the past five years according to the latest brand strength survey.
The Brand Asset Valuator (BAV) report, which tested 1300 brands in a survey of 5000 Australians, found that one in five of the 'leading brands' tested in the study are losing their credibility with consumers. And in the last two years alone trust in brands in general has declined 22%, with financial services, insurance, retailers and utilities damaged by price hikes, confusing offers and lack of customer service
Director of Young & Rubicon Group's Brand Asset Consulting, Keith Newton, says the credibility issues that have plagued government and big corporations have spread to brands contributing to the decline in trust.
"There are several factors contributing to this decline," Newton adds. "Chief among them is that the bar for leadership has risen. And the need for innovation is too often sacrificed in the pressured quest for sales. Widespread discounting has also undermined what some brands actually stand for."
Trust is only part of the picture captured in the BAV study and is 'more exciting to client organisations and the newspapers' than it is telling to Newton. The study incorporates four main pillars to evaluate brand strength, those of differentiation, relevance, esteem and knowledge.
The overall ranking for commercial brands in terms of total brand asset leadership, saw Google and Microsoft retain the top two spots and PayPal, Bunnings and Ikea move into the top 10, compared to last year's results.
Top 10 brands in 2011
Google
Microsoft
Apple
PayPal
eBay
Ikea
YouTube
Sony
Bunnings
Nokia
Vegemite, a long-standing member of BAV's top 10, dropped to 11th place in this year's ranking.
Brand Asset Consulting also provided a list of brands with the greatest growth potential, which was dominated by tech darlings, Google and Apple who owned 12 of the top 20 differentiated brands (from iPhone to Youtube to Google Maps).
These brands show high levels of brand strength, while displaying relevant and clear differentiation – the leading indicator of growth potential according to Newton.
Australia's Top 10 brands for future growth
Google
Apple
Ikea
PayPal
Youtube
Microsoft
Windows 7
eBay.com
Wii
Dyson
Brands that have a creative, visionary or pioneering spirit, such as Lego or Ikea, delivered well on BAV's criteria, furthering the evolving trend of the dominance of the 'creative class'.
The report singled out leading brands that have experienced declines in trust over the past five years, naming Qantas, Dairy Farmers, OPSM and Meadow Lea among the traditional Aussie favourites that have fallen on harder times. Kodak, Mr Sheen, Dymocks and Levi's were also noted as brands that experienced consistent trust declines over the past five years.
The findings also show that retail is not the disaster zone it has been made out to be.  Newton says that Gap, Zara, Lululemon, Abercrombie and Fitch, Strawberrynet.com, Victoria's Secret and ASOS are powering up BAV's brand strength axis driven by the interest of younger Australian women.