Tablets not suspected in fall of TV, but may kill the PVR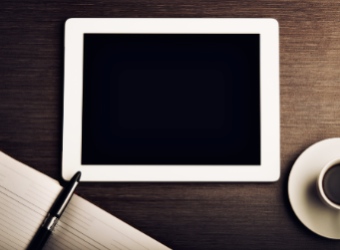 Time spent watching broadcast TV dropped noticeably in quarter four of last year, however rapidly-increasing tablet penetration in homes is not a suspect behind the downturn.
Now in 27% of Australian households, tablets were found to be supplementary to 'traditional' television viewing, which dropped by about 10% quarter on quarter and 3.5% year on year to an average of 91 hours and 5 minutes per month.
Nielsen, OzTAM and Regional TAM's 'Australian Multi-Screen Report' and a separate tablet study found only 2% of new iPad users watch TV programs broadcast on either free-to-air or subscription television networks via the tablet devices. Other screens, including smartphones and PCs, also fail to put a major dent in the dominance of the 'big screen' with the television set accounting for 93% of all video content viewing.
The additional tablet study, which tracked the introduction of tablets into 30 households over 12 weeks during the second half of 2012, suggests tablets quickly entrench themselves in Australian homes when purchased, CEO of OzTAM, Doug Peiffer, says. "Their role is complementary rather than rival to TV, which remains remarkably resilient in an era of extraordinary consumer choice."
The tablet is most commonly used to consume TV content if a program is missed on TV for reasons of convenience and portability. Around a quarter of users claim to use the tablet to watch any kind of video content in a month.
People meters attached to TV sets of participants in the special tablet study show, after an initial exploratory period, household TV screen use returns to normal, with viewing of live TV in some cases rising. Both before and after receiving tablets, 100% of study participants said the conventional TV screen was their preferred and primary device for watching TV.
However, TV playback viewing activity via PVRs was slow to recover during weekdays, suggesting the presence of tablets is influencing the days people do their catch-up viewing, with PVR use reducing and consigned to weekends.
The lion's share of TV viewership remains live, with 93% of content consumed during broadcast slots and playback accounting for only 7% or 6 hours and 30 minutes per month.
Average daily time spent viewing television has been consistent over the past ten years, even as technology and entertainment choice causes audiences to splinter across screens. Across calendar 2012, Australians watched an average of 3 hours and 11 minutes of TV a day, compared to an average of 3 hours 18 minutes in 2003.
The combination of extended screens (PC and mobile phone, tablet time not tracked) for used for watching any video content accounts for 7% of video consumption on traditional TV sets. More than 11.1 million Australians watch video content online via a PC or laptop, for an average of 5 hours and 54 minutes per month. Such viewing is highest among people aged 18 to 24 years at 11 hours and 36 minutes.
Smartphone owners spend an average of 1 hour 20 minutes watching any video on the device each month.
Tablets are the device most likely to be used simultaneously to TV viewership, with 43% of people claiming to have done so at least once a month. On smartphones 40% were multi-tasking in concert with watching TV while 24% used laptops while watching the box.
Simultaneous tablet use is predominantly for activities unrelated to the TV program or advertising being watched, the most popular being messaging, shopping research and access of other entertainment content. Only one in three view content related to the TV program or advertising.
Technology in Australian homes is reaching new heights, the study also found. Digital TV is now practically universal, present among 98% of homes while household internet penetration is stable at 79%, with an average of 50 hours and 42 minutes spent online per month.
Internet-connected TVs can be found in 20% of homes, just behind tablets which are present in 27% of households after strong growth of 12% throughout the year.
Traditional broadcast television, however, still commands the most wide-reaching daily audience, hitting more than three quarters of the population every day.