Telstra is Australia's most valuable brand, Google claims the world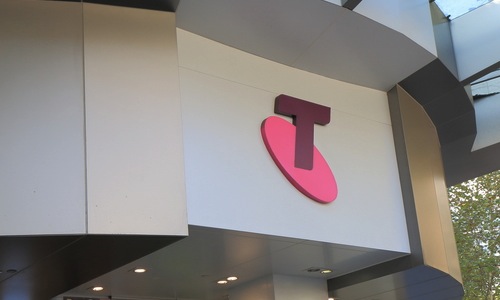 Telstra has been ranked the most valuable brand in Australia for the second year running.
Brand Finance's Brandirectory listing has been released for 2017, and reveals that Telstra is Australia's most valuable brands.
The Brand Finance Australia 100 and Global 500 research ranks brands by monetary values and calculates the most powerful brands as defined by the companies whose enterprise value is most positively impacted by the strength of the brand.
Telstra was also ranked number one in 2016. Commonwealth Bank jumped two-spots to second place this year, followed by ANZ in third place.
Telstra's brand value is calculated at US$10.94 billion, up from $10.71 billion last year.
Brands in the top 50 who performed well compared with last year include Kmart in 22nd place (36th in 2016) JB Hi-Fi in 24th place (42nd in 2016), Computershare in 25th (43rd in 2016), Amcor in 29th (38th in 2016), and Seek in 34th (50th in 2016).
Woolworths dropped from second to fifth place. It was ranked first in 2014 and 2015. Brands which dropped significantly include Santos in 40th (23rd in 2016), Big W in 44th place (26th in 2016), and Fortescue in 50th (35thin 2016).
Here's the top 20 Australian brands for 2017:
Telstra ($10.94 billion),
Commonwealth Bank ($8.27 billion),
ANZ ($8.12 billion),
NAB ($6.47 billion),
Woolworths ($6.42 billion)
Coles ($6.08 billion),
Westpac ($5.83 billion),
BHP Billiton ($3.95 billion),
Optus ($3.32 billion),
Macquarie ($2.49 billion),
Rio Tinto ($2.47 billion),
Suncorp Bank ($2.04 billion),
Qantas ($2.02 billion),
QBE ($1.95 billion),
St George Bank ($1.76 billion),
Devondale ($1.5 billion),
Westfield ($1.28 billion),
Woodside ($1.19 billion),
Crown ($1.15 billion), and
Bunnings ($1.12 billion).
–
Related: In other recent brand rankings, JB Hi-Fi has Australia's strongest corporate reputation, and Google has been ranked Australia's 'most positive' brand »
–
The Brand Finance Global Report is released annually. This year Google – which came second last year – knocked Apple off the top spot. Facebook jumped to ninth spot from 22nd in 2016.
Here's the top 20 global brands for 2017:
Google, USA ($109.5 billion),
Apple, USA ($107.1 billion),
Amazon.com, USA ($106.4 billion),
AT&T, USA ($87 billion),
Microsoft, USA ($76.26 billion),
Samsung Group, South Korea ($66.22 billion),
Verizon, USA ($65.87 billion),
Walmart, USA ($62.21 billion),
Facebook, USA ($61.99 billion),
ICBC, China ($47.83 billion),
China Mobile, China ($46.73 billion),
Toyota, Japan ($46.35 billion),
Wells Fargo, USA ($41.62 billion),
China Construction Bank, China ($41.38 billion),
NTT Group, Japan ($40.54 billion),
McDonalds, USA ($38.96 billion),
BMW, Germany, ($37.124 billion),
Shell, UK ($36.78 billion),
T (Telekom), Germany ($36.43 billion), and
IBM, USA ($36.11 billion).