Telstra to storm IPTV market with $35m deal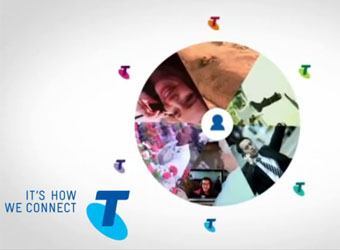 Telstra has invested $35 million in US-based IPTV video company Ooyala, in a move that sees the telco boost its online video offering significantly.
Telstra will integrate Ooyala's technology into its IPTV platform, according to a report on ZDNet, to deliver video across all connected devices, with a personalised, multi-screen approach.
The deal sees Telstra become a lead investor in Ooyala, which already works with companies such as Miramax, Bloomberg, Tennis Australia and Dell, and secure a seat on its board of advisors. The telco will deploy Ooyala's software and analytics into its IPTV platform, T-Box.
Commenting on the deal, Telstra's director of media, Gary Traver, says, "The industry is now standardising around technology stacks that enable the future of IP-based distribution. With Ooyala's robustness and focus on personalisation and profitability, it is becoming the platform on which the next generation of large-scale deployments are built."
Telstra, which owns 50% of Foxtel, was reportedly to hand over its 300,000 T-Box subscribers to Foxtel as speculated mounted that the device would be abandoned.
The telco also moved into the music streaming business recently, announcing a deal with American music streaming company MOG to deliver services in Australia.