Three tactics to optimise mobile marketing at each stage of the funnel
Tom Wright says Australian marketers are lagging when it comes to embracing mobile advertising as a means of engaging consumers, and offers tactics to consider at every stage of the purchasing funnel.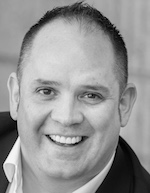 Last year Google made the milestone announcement that mobile had finally surpassed desktop computers as the primary platform for online searches. Today, mobile continues to expand as the start point consumers use to inform purchasing decisions. In Australia, where consumers are keen adopters of new tech, this trend is even more apparent.
So, if we know consumers are now spending the lion's share of their time on mobile devices, are marketers in Australia taking the necessary steps to prioritise mobile in digital marketing activities?
According to a global study Search Optics commissioned with ClickZ Intelligence, titled 'The State of Mobile Advertising 2016', the findings suggest many marketers are still stuck at the entry point in their journey towards mobile advertising sophistication. Of the 400 marketers and digital professionals surveyed, which included Australia, 56% described themselves as 'beginners' in mobile advertising.
This would suggest we are not yet adopting a mobile-first approach to better connect with consumers who are looking to buy our products and services, and bring them into the sales funnel. Why is that?
One part of the problem is education in what we mean when we say a mobile-first strategy. The second part is a belief that we don't need to change.
When it comes to investment in specific search engines and social platforms, it is clear that Google and Facebook continue to dominate the landscape. More than two thirds of advertisers are planning to increase mobile spending on Google, and when it comes to social, 68% said they are likely to boost mobile ad budgets on Facebook.
However, nearly half of those surveyed said they do not believe their current mobile advertising spend is in line with their customers' consumption of media through mobile.
When we asked why, responses tended to fall into three camps: some cited a lack of organisational competence, others pointed to a lack of resources or money and some simply weren't convinced of the platform's ability to deliver as well as, or better than, a desktop computer.
In a mobile-first world, that means advertising spend isn't matching customers' consumption of media. And that's a big problem as your customers will go elsewhere.
While some digital marketing expertise does exist, there's evidently still plenty of room for growth. In order to evolve strategies, it's important we take advantage of all available opportunities to reach customers at every stage of the purchase funnel.
Here are three tactics to consider:
1. Top of funnel: programmatic
More than half of the respondents plan to increase their budget for programmatic display, programmatic video or programmatic mobile. However, only 31% believe their approach to attribution enables them to see the true value of mobile advertising. Despite those challenges with measuring return on investment, there's ample evidence that consumers use mobile as a research tool and can be influenced by programmatic advertising. According to Google, 28% of in-store sales in the U.S. were influenced by mobile devices used before or during shopping trips.
We see this impact when users are exposed to Search Optics programmatic mobile campaigns, with 35% more likely to buy a new car compared to a geo-normalised benchmark.
2. Middle of funnel: hyperlocal
Surprisingly few digital marketers (22%), said they are currently exploiting hyperlocal advertising to its full potential. What's more, not a single hyperlocal tactic is used by a majority of advertisers. That means you are missing the opportunity to connect with the rapidly growing numbers of consumers who conduct 'near me' searches on a daily basis. Using location data to deliver relevant information to audiences at exactly the right time can deliver astonishing results.
For example, in one Search Optics hyperlocal campaign, consumers were 42 times more likely than a control group to visit a client restaurant location after exposure to mobile ads.
3. Bottom of funnel: paid search
Digital marketers have achieved great success with paid search, with agencies rating call extensions (90%), mobile bid modifiers (90%), and location extensions (87%) as good or excellent for return on investment. Digital marketers can achieve even more success with paid search by using new, mobile-specific tactics, such as enrolling in Google's store visits program, which uses Android data to track the location of users clicking on ads.
When a user walks into a client location after seeing a paid search ad, Google notes the results and displays them in AdWords next to clicks and impressions. This level of tracking represents the next step in ad targeting and will likely expand as mobile continues to grow.
Despite the relative immaturity of the mobile advertising market, there is strong evidence to suggest that the tide is turning towards a level of investment that is better matched to the entrenched position of mobile in consumers' lives.
With the world increasingly moving to mobile, the ability to engage consumers has never been better. But marketers need to take the front-foot and meet their customers there.
_
Tom Wright is managing director APAC at Search Optics