What do your online conversations really say?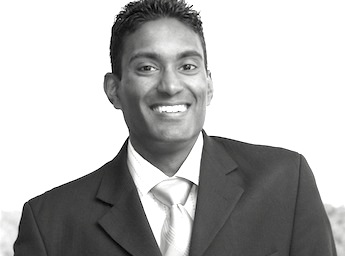 The world has reached the point where billions of digital comments are posted daily on public web forums, blogs and social media sites such as Facebook and Twitter. In March 2012, Twitter announced that it had 140 million active users, sending 340 million tweets per day, amounting to an exponential volume of 'letters' – 140 characters at a time – sent worldwide.
Despite these millions of words communicated in text conversation daily, it is possible to analyse words and phrases to provide a thorough understanding of the hot topics of discussion, as well as society's sentiment, from all around the world. These public comments express sentiment about employment, transportation, cost of living, dissatisfaction and anything else that's on people's minds. If we collect and analyse all of these public comments with respect to current events (financial crises, natural disasters, sporting events), clear and common sentiments begin to emerge.
There is a need, greater than ever before to understand in near real-time what is happening in the world. Social media chatter shapes actions and sentiments very quickly and too often, by the time evidence is collected of what is happening at the household level, harm, for example, has already been done. This is ironic considering we are swimming in an ocean of real-time information.
A recent project by the UN and SAS uncovered that social media conversations reveal much more than the person's current mood. Increased chatter about postponing vacations, cutting back on groceries and increased use of public transport predicted an unemployment spike in the countries monitored. While these relationships are not surprising in themselves, the analytics quantified the amount of time these conversations usually precede an event. For example, chatter about delaying vacations typically preceded unemployment spikes by five months in the US, thereby providing adequate notice to respond appropriately to upcoming events.
Why is this research so important? Sales and marketing executives, fraud specialists, risk advisors, journalists and advertising agencies could all leverage text analytics to avoid pain or gain competitive advantage by better understanding the consumer voice. An example could be a health insurance company being alarmed by a policy holder telling them, "It's taken you three days to issue me a new policy quote. I am not happy with your pricing on the policy package, so I will look into other insurers. Goodbye!"
Making sense of social media chatter and using text analysis to meet business goals is a three step process:
1. Listen
The first step in any social media strategy is to listen and understand, 'How can I be sure what I'm hearing is accurate and relevant to my business?' Conversations must be categorised to align with business goals to understand overall perceptions and other relevant issues such as faulty products, communication breakdowns and so on.
Technologies such as web crawlers drive this insight from conversations by extracting and mapping key terms on the topics relevant to the business. This is enabled by downloading relevant posts from key sites, overlaying word taxonomies and extracting the terms from textual data.
2. Leverage
Listening informs on what is being said. To more effectively listen, one needs to understand how it is being said. For example, listening might tell a hotel brand that customers are talking about their hotels on a review website. However, to leverage these insights to their full capacity they would need to reveal the finer details such as are customers positive about the check-in experience and negative about room cleanliness?
It is useful to pinpoint the tone of conversations visually – seeing the ebb and flow of sentiment in a chart is no different from tracking the highs and lows of a stock day by day. Among the enabling technologies that drive social media analytics, sentiment analysis discerns tone and provides web-based reporting that can be used across the business.
3. Engage
Finally, to close the loop, one must engage with the customers taking the time to speak about the company in web forums and on social media websites. If the problem pops up in a forum, close the loop within that forum and within the company. Follow up and follow through can be just as important, if not more important in social media as they are anywhere else. Enabling technologies include real-time alerts and workflow that direct emerging issues to the appropriate departments who are most relevantly positioned to respond.
Businesses need to acknowledge that Facebook, Twitter and other such social media are no longer the domain of the young or limited to personal commentary. They have transcended to being the voice of the community and are increasingly influencing public sentiment.