Why hiring is the perfect opportunity to showcase brand values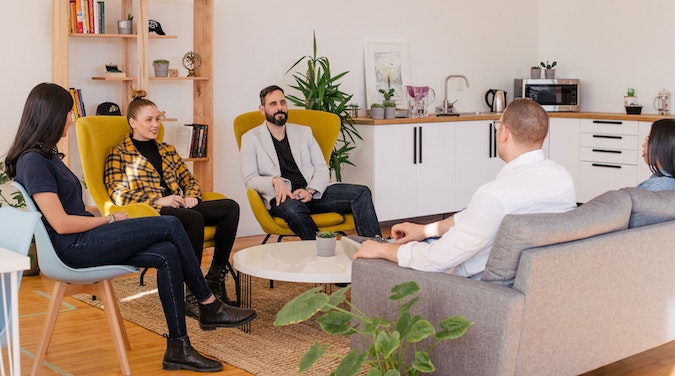 Marta DeBellis writes about why hiring is an (often missed) opportunity to showcase company culture, highlight values and turn future employees into brand advocates.
With the holiday season fast approaching many businesses will be ramping up their recruitment efforts in order to secure the best talent ahead of increased demand from festive feeling consumers.
However, this year despite the disruption from COVID-19, there's set to be more casual opportunities than usual with data from Indeed revealing there are more ads for seasonal jobs this year compared to the same point in 2019. According to the research this reflects two factors: "First, there are more Christmas jobs this year than last year. Second, there are fewer overall job postings this year compared with last due to COVID-19. Christmas jobs are effectively a bigger share of a much smaller pie."
With this in mind, businesses will have to work harder to attract potential staff that may have more seasonal job options than usual.
For businesses, the key is to treat job candidates as consumers and make the hiring journey an enjoyable experience that showcases and markets the best features of the company's culture and values.
Treat candidates like customers
High volume hiring, which often happens at this time of year, can sometimes miss exceptional talent and can lead to a bad experience for some candidates. Businesses may forget that behind every resume is a person with a story to tell. It's important to treat candidates as you would your own customers. Give them the best possible experience – it's a two-way street, as businesses, you also need to be able to sell yourself.
The key to engaging candidates is to provide a personalised and user-centred experience. This can be achieved by interacting with potential candidates where they are most likely to be, for example, whether that's via text, WhatsApp or social media.  Make full use of these platforms, adapting where necessary, to ensure candidates are fully immersed by making the screening process more personal and engaging throughout the process.
Also remember, most job candidates are likely to be actual, or at least potential customers – therefore their candidate experience can have an impact on the long-term success of your brand. Those who have a poor experience going through any stage of the recruitment and hiring processes will carry a negative impression of your company to their family and friends.
Show candidates what you stand for
Beyond providing a good experience, show candidates what you stand for. The employer brand is a big part of the reason why someone wants to work for your company. It encompasses the culture and the employee values, helping candidates have a better understanding of the company. A strong, cohesive and transparent brand will help businesses attract the best talent who will, in turn, become ambassadors for your company. A weak brand, however, can discourage talent or misrepresent the employee experience, which in turn can lead to higher turnover and low performance once onboard. In the recent CandEs 2019 report, company culture is now one of the most important aspects for 43 percent of candidates looking for jobs.
In the current environment where video interviews may take the place of some in-person interactions, there are extra challenges for businesses looking to market their culture and values to prospective employees. However, if done correctly, the use of video and online interactions can also provide a further opportunity for businesses to entice top talent.
The hiring process is a huge branding opportunity. Every organisation has a unique employee value proposition. Businesses should look to use intro and closing videos to show a growth-minded company culture, charismatic leadership and strong values. Also, to ensure candidates can put their best foot forward, HR professionals should compile a comprehensive 'care package' of interview prep materials that can be easily emailed, texted or messaged to each candidate. And lastly, in today's tough market, candidates want the opportunity to improve their chances the next time. Businesses should always provide feedback on the candidate's performance and point those who barely missed your criteria toward positions that would be a better fit.
Always remember that a great candidate experience forms the foundation for a robust and positive impression of your company and what it stands for. Not only will you land the best talent but it will help to grow your customer base, positive referrals and social presence within the market. Also, hires made during the holiday season as casual or part-time employers can turn into long term hires and brand ambassadors.
Marta DeBellis is the chief marketing officer at HireVue.
Photo by You X Ventures on Unsplash.