Why the marketing watchdogs won't touch false or misleading political advertising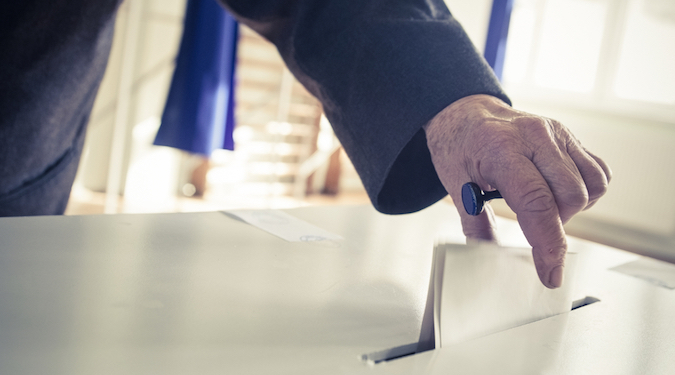 In this week's edition of David Waller's Election 2016 coverage, he discusses the issue of truth (or lack thereof) in political advertising, and why the Advertising Standards Board won't do anything about it.
Another week of the election campaign, and another week of strange political communications.
Last week also brought up an issue that is a regular topic of discussion around election time: truth in advertising. An advertisement by the ALP has Bob Hawke warning against the privatisation of Medicare (or 'Mediscare') if the Liberal Party is returned to government.
Malcolm Turnbull responded by describing it as a "disgraceful scare campaign", and that "it is an absurd falsehood and he should stop misleading people".
If any other organisation ran ads that were misleading, inaccurate, deceptive, or in bad taste, a person could complain to the Advertising Standards Board (ASB). But even the ASB doesn't want anything to do with politicians!
The ASB has a page on their website discussing 'Political and Election Advertising'. It states that in considering complaints regarding political advertising, the consumer complaints section of the code of ethics doesn't cover 'truth and accuracy'.
Further, the ASB points out that the reasons that it does not want to regulate political advertising include: that as a self-regulatory system its objective relates to commercial communications, it wants to be impartial and free of political bias, regulating political advertisements could be perceived as interfering with the political process, and it could open the flood gates to spurious claims and nuisance complaints.
Importantly, the ASB believes that as an impartial body it cannot make a decision on political ads 'without the potential for being seen to be taking a political viewpoint'.
Such complaints to the ASB are referred to the Australian Competition and Consumer Commission (ACCC) or the State/Territory consumer affairs/fair trading body, yet the jurisdiction of these organisations deal with false and misleading advertising by businesses and do not extend to politics.
Therefore, if we are concerned about possible deception in a political ad, we cannot complain to the Advertising Standards Board.
Even if it shows a #FakeTradie. (Although 'A Macrae' the 'fake' tradie appearing in the film was later revealed to be a real tradesman, and not voiceover professional Andrew MacRae.)
We can't even complain about political ads if we think they're in bad taste.
This ad also received a lot of criticism about Bob Katter's hat!
* * * * *
* * * * *