Legends Series Case Study: 'A2 Milk Company'
Legends Series Case Study: 'A2 Milk Company'
This is the default dialog which is useful for displaying information. The dialog window can be moved, resized and closed with the 'x' icon.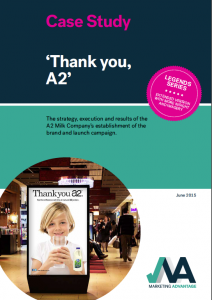 Legends Series Case Study: 'A2 Milk Company'

Product Description
The strategy, execution and results of the A2 Milk Company's establishment of the brand and launch campaign.