2014 in the Australian Twitterverse: Sport, politics, celebrities and Remembrance Day
Earlier this week we brought you Facebook's top 10 lists of 2014, so now it's time to review what Twitter's been up to this year.
Politics and sport dominated Australia's Twitter conversations this year but the occasion most tweeted about was Remembrance Day on 11 November, in which Australia marked the World War One centenary.
Half of the top 10 most tweeted moments in Australia were sport-related, from AFL to the World Cup to the Melbourne Cup, while Aussie band 5 Seconds of Summer got two mentions.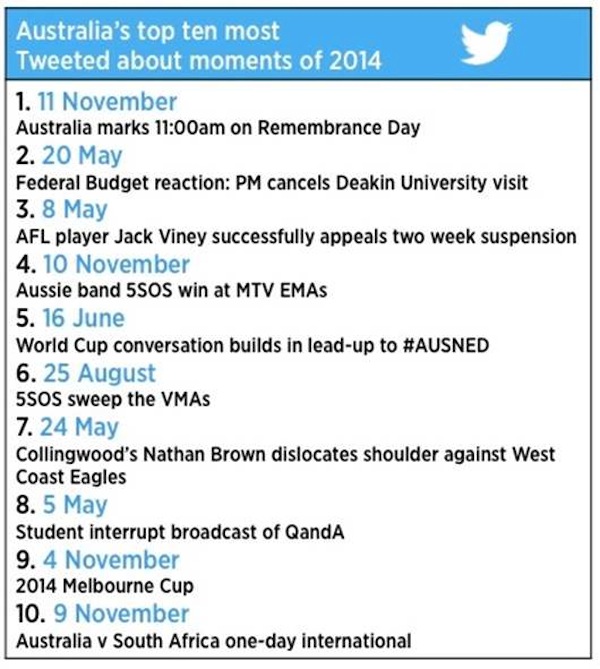 When it came to retweeting, more Australians were taken by this tweet of Lorde's than any other in the Twitterverse during 2014 – it racked up at least 73,619 retweets: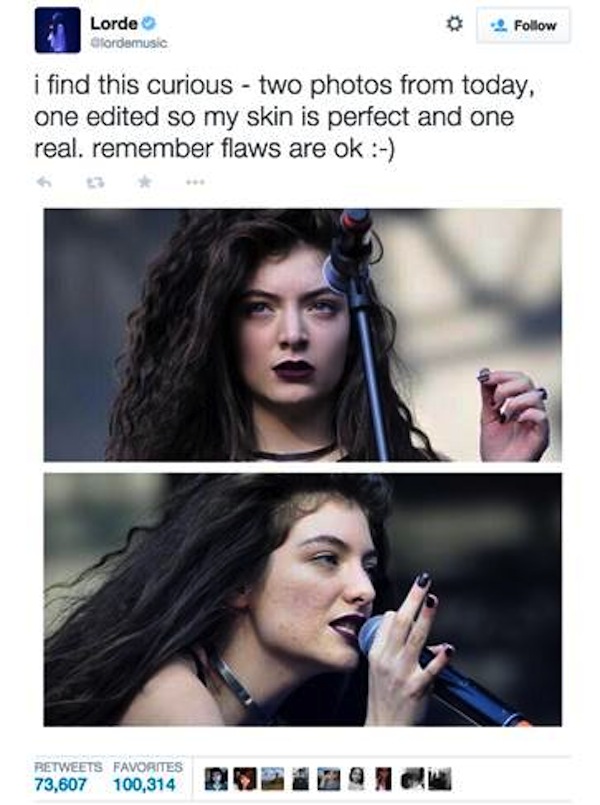 Other famous Aussie Twitter users who racked up huge numbers of retweets included Cody Simpson, Iggy Azalea, Rebel Wilson and Russell Crowe.
Tweets following cricketer Phillip Hughes' death made up one third of the most retweeted list, including tweets from Cricket Australia, Michael Clarke, David Warner and Brett Lee.
Politics continued to be a hot topic on Twitter, with #auspol and #qanda ranking first and second in the top 10 list for fastest-rising Twitter hashtag trends in Australia.
Australia's 10 most popular Twitter users are nearly all musicians, including three members of pop-punk-rockers 5 Seconds of Summer.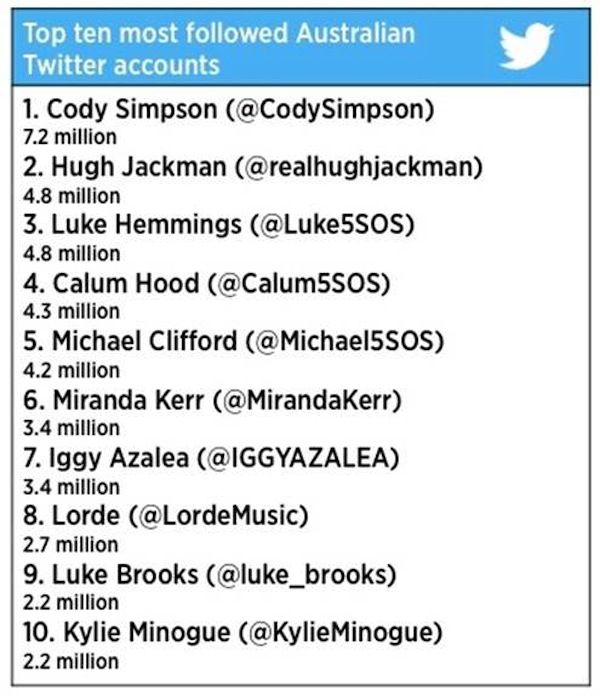 RnB artist Iggy Azalea topped the list Aussies who rose quickly to Twitter popularity this year, with a follower growth of 81%.