Digital intelligence: Why smart businesses are taking a page out of publishers' playbooks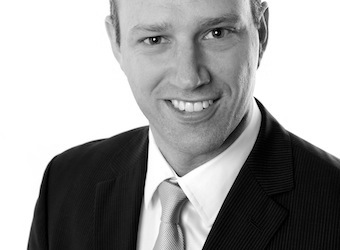 The explosion of tablets and smartphones means more Australians are consuming content online than ever before. Digital subscriptions are on the rise and the average Australian spends 10 hours a day viewing, browsing, playing, listening to and engaging with digital content. Traditional media publishers have recognised the importance of delivering digital content and opened the door to digital publishing in Australia. In 2014, commercial entities are set to propel the next wave in the shift to digital.
Digital publishing beyond the media publishing world
Adobe is already working with many forward-thinking media publishers to reach more customers in new ways. NRMA, which publishes the most widely-read print publication in the country, worked with Adobe to create a powerful new app which can be easily updated with rich and engaging content like videos and images. Other print publishers to offer rich, engaging content through online apps include the Herald Sun, Miss Vogue Australia and Donna Hay.
The three drivers of digital: cost savings, speed to market and the ability to build intelligent customer profiles with data.
As the media publishers have found, shifting to a digital platform offers much more than replicating newspapers or magazines on an iPad.
Any company which produces large volumes of collateral such as annual reports, catalogues or brochures, can benefit from the move to digital. One of the most obvious benefits is the potential to cut costs and avoid paper waste. For example, Amway, which used to print 100,000 copies of its magazine each month, developed an online catalogue to meet the needs of its younger, more digital sales fleet. Switching to a digital version has saved money, dramatically cut paper usage and allows Amway's on-the-go sales teams to be more responsive to their customers' needs.
But digital offers much more. It allows companies be more nimble with their marketing efforts and respond to changes in the market quickly and easily. If a competitor launches a new marketing campaign, digital allows companies to respond with competing offers straight away. Australian law firm Gilbert & Tobin use their app to more effectively attract new graduates. They worked with Adobe to replace paper-based communication and design an interactive app that specifically targets law graduates. The app can be easily updated with timely and relevant information and Gilbert & Tobin can use analytics to understand what's working and what's not.
Data is the most significant benefit of digital publishing. Companies typically left wondering if anyone was reading their material can use analytics tools to get a precise look at everything from readership numbers, the time spent viewing content, engagement and whether viewers make a purchase.
For the first time, businesses can use this data to build intelligent buying profiles on their customers and develop highly targeted campaigns. This insight makes it easier to see the effectiveness of campaigns, increase ROI and drive better business results.
The next step in digital
Smart devices are more powerful, accessible and affordable than ever before which means the commercial opportunities across digital platforms will only continue to grow. Australians have grown more comfortable buying items with their smart devices- more than half of the five million tablet-toting Australians made a purchase on their device in the last year. This trend is possible only when businesses offer the products and services we love across the devices we use most. Interactive content must capture our attention and enable us to act on it, whether that means clicking through to make a purchase, increase our brand awareness or engage more deeply with a company or product.
Digital publishing allows businesses to reduce costs, improve response times, gather precise data and offer a more engaging experience for consumers. All of these factors give businesses the opportunity to make smarter decisions, take charge of their growth, and improve how they interact with customers.
Have you made the switch? What insight would best benefit your business?