Do clients have what it takes to thrive in content marketing?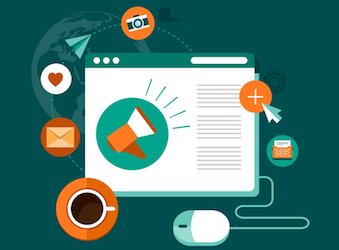 What's the media agency's role in the content revolution, asks MEC's Peter Vogel.
My 13-year-old daughter has recently discovered make-up and spends quite a bit of time in the bathroom with her iPad, watching how-to beauty videos and carrying out the instructions in front of the mirror. These videos are either produced by brands or contain branded products.
That's not the only online content my daughter consumes, of course. I suspect she and her friends spend more time watching YouTube videos than they do broadcast television.
Teenagers might do it to the extreme, but they are not the only ones seeking out and watching content that is relevant to them, at a time that is suitable to them, on a platform that is convenient. This content can come from anywhere and increasingly it's coming from brands.
That's because many of the savviest marketers and brands know that mastering the art of content creation is now an effective and creative way to reach and engage key audiences. That doesn't mean it's smooth sailing – there are some key considerations brands must address if they are to play in the content space.
First up, brands need to produce an enormous amount of content to truly engage consumers. Have they really figured out how to do this?
Red Bull is often cited as the master of content marketing, but I think today it's more accurately described as a publishing empire that also markets a beverage. Most brands don't have to 'do a Red Bull', although they shouldn't underestimate the amount of content they should be producing.
A better example is L'Oreal's foray into content creation. Fashion and make-up website Get the Look is just one online content destination produced by L'Oreal, and it uses a team of 20 journalists, including one in Australia who produces up to 12 articles daily. L'Oreal also publishes M:Edition by Maybelline, and Australian initiative, with more original beauty and fashion content. That's a lot of content.
Next, clients have to relinquish some control when it comes to branded content. We're not talking about advertising here, so the old rules of tightly controlled brand messaging no longer apply. Do clients have what it takes to let go a little?
Today clients must strike the right balance between controlled brand-created content and more organic consumer-generated content that is not under their exact direction.
And finally, the content has to be relevant and useful. How will clients ensure their content meets these criteria?
From observing my daughter's favourite video content, I've learnt that while production quality can be a little lax, offering something useful to your audience is of paramount importance.
In simple terms, the relevance and usability of the content is often more important than high production values. I can hear our good friends at production companies emit a collective gasp of exasperation at this statement, but there's no use pretending otherwise.
On a related note, the delivery of the content is just as important as the creation. The content must be relevant to the platform on which it will be consumed, whether that's smartphone, tablet or PC.
So where is the media agency's role in all this, I hear you ask? Well, you won't be surprised when I tell you we have a crucial role to play.
Because what is the point of creating all that content if consumers can't find it? Media agencies can ensure the right audiences can find your brand's content (by making it easily accessed via search) and that they are able to consume the right content at the right time on the right platform to make it useful.
We can strike the perfect combination of owned and earned channels, and optimise the content so that consumers land not just on a brand's website, but on the right page to achieve the client's relevant objective.
Furthermore, media agencies have extensive insight and analytics to advise on the ideal length of content and on how, when and where people will consume it.
Our long-held relationships with media owners – and access to their journalists, content producers and presenters – means we can provide our clients with a link to the best content producers in the game. OMD New York tapped into this advantage last year when it created what it called the New Front, a daylong event that brings together marketers and content creators to get both sides thinking about better ways to execute content marketing.
Ultimately, as media consumption habits continue to evolve, brands will have to delve deeper into content creation and create memorable, authentic and useful content that is easily searched and accessed by the right audiences.
We've come a long way, but there's still a lot of work to be done.
Peter Vogel is CEO of media agency MEC.