Facebook still top dog overall but losing traction with youngsters: report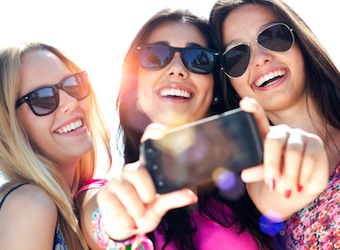 New stats from GlobalWebIndex show that Facebook is still top dog in the social media world in general, however there are signs that its rein may not last forever with small social media apps and messaging services rising quickly, especially among younger demographics.
The data shows Facebook has seen a decline in the number of people using it each month with the number of teenagers using the site falling in 2013, however the extent of the overall decrease in active users appears to be unremarkable with a decrease of 3% between Q2 and Q4.
Apart from in China, Facebook is still the number one social network in all parts of the world with 83% of global internet users being members and 49% of those using it regularly.
The research also found that compared to the other leading networks, its members are the most likely to visit more than once a day and to carry out a wide range of activities. Not bad for a social network that's been around as long as Facebook.
Certainly, the site does have a number of challenges to face. When we look at the age profile of its members, it's the 25-34s – rather than the much-coveted 16-24 group – who form the biggest share of active users,
The ageing profile of Facebook users appears to be shifting upwards with the 25-34 year-old age group being more active on the sight than their 16-24 year-old counterparts. This was possibly led by Instagram enjoying a 23% increase in usage and self-proclaimed "front-page of the internet" Reddit enjoying a 13% hike. Pinterest, Quora, Tumblr and Google+ all recording increases of 6%.
GlobalWebIndex founder, Tom Smith writes in a blog about the research that, "the biggest trend to watch is the huge growth seen for mobile messaging apps. While Facebook Messenger saw a global increase of 13% – and remains the most popular social tool competing in this space – there were much more dramatic rises is estimated user numbers for WhatsApp (+35%), Snapchat (+54%) and, most significantly, WeChat (+379%)."
"Usage is highest among the 16-24s for these messenger apps- indicating that the biggest challenge for Facebook and other major networks will be to maintain the interest of its increasingly mobile-first audiences within a social media landscape that is more diverse than ever," writes Smith.
All figures mentioned here are global averages, excluding China. GlobalWebIndex conducts quarterly research across 32 markets, representing nearly 90% of the global internet audience. Check out the summary report on SlideShare: