How content marketers got creative with content in 2020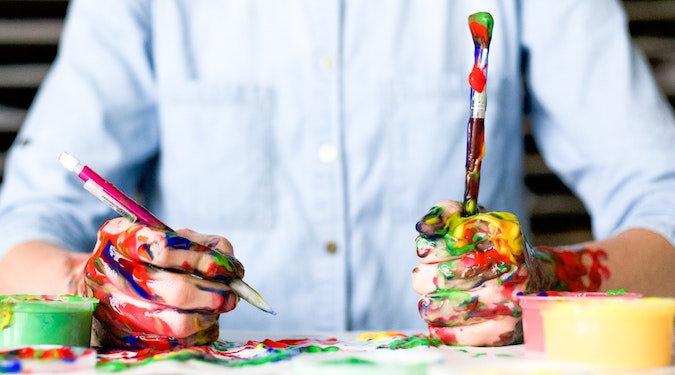 Marketers have had to completely change the way they communicate with customers in 2020, but even amid global shutdown and impending economic crisis, businesses are finding inventive ways to connect, writes Jack Phillips.

Advertising, much like every industry, has been hit hard by the COVID-19 pandemic. Economic uncertainty has meant brands both big and small have had to face tough questions, dramatically rethink how they work and spend. Yet, while aviation and tourism may have taken heavy hits, other markets have fared more favourably. Buy now pay later technology solutions such as Zip Pay and Afterpay have seen huge surges in stock owing to an increase in people shopping online.
Tech retailer Kogan claims profits were up 50 percent in April of this year, according to a Channel 7 report, with its CEO Ruslan Kogan claiming its position as an online retailer meant the company was far better resourced than bricks and mortar retailers who were hurriedly trying to put processes in place to compete. Companies that have been unable to transition their businesses have either had to reduce their operational capacity or shutter operations entirely.
The businesses that have found ways to keep selling have also had to rethink how they market their wares and stand out in the social feed. Not only have content production capabilities changed but market sentiment too. What was important to customers 24, 12, even six months ago, could now be viewed as tone deaf by today's standards.
Despite all this, brands are still being creative and finding interesting ways to use content to connect positively. Perhaps one of the most interesting pivots in the publishing space locally came care of Time Out, which traditionally champions the arts and culture sector, who renamed itself to Time In during lockdown. Instead of offering where to go and what to do listings, the digital magazine showcased things to do inside. From live streamed cooking classes and pottery webinars to cocktail making and family-friendly fitness classes, Time In reacted positively to the doom and gloom and became a real resource for readers during a time of ambiguity.
IKEA moved fast to echo national calls to stay inside with global campaigns operating under the hashtag #StayHome. The campaign invited people to rediscover their own home, fall in love with it even. Using emotive video and storytelling, IKEA positioned themselves as supporters of the home. The result was warm and comforting.
On the funnier side, filmmaker and content creator Philipp Klein shot to fame after posting a clever indoor skiing video to his Youtube account. The accomplished skier used stop motion and a GoPro to create an emotive movie from his living room, utilising nothing more than the gear from his garage and a few crumpled white sheets in lieu of a snowy mountain.
In Australia, Scotty James flew the flag for bored athletes. The gold medal winning snowboarder from Melbourne backed by Red Bull amassed a following on social for his inventive ping pong ball tricks. These seemingly innocuous videos successfully delivered for Red Bull, leaving viewers with a positive connection during a time of isolation and disconnection.
Businesses and brands have continued to seek this idea of connection through content by tailoring their approach to new and emerging market segments that didn't exist a few years ago. A research paper collated by agencies The Lab and Nature found that COVID-19 has created entirely new market segments.
Combining qualitative and quantitative national research pulled from more than 6,000 people, five consumer groups were identified. These are Safety Seekers, Simplifiers, Opportunists, Strugglers and Returners. Brands are creating content that better targets these areas echoing market need and desire for a certain type of content presented in very specific ways.
One of the biggest things to have changed among marketers this year is a willingness to try new things and push the envelope. In 2020, polarising positions have become the new norm and brands have continued to come down on sides of big arguments.
Brands like Patagonia who advocate for climate change and awareness went so far as to stitch labels inside their products that say "vote the a—holes out", in reference to the politicians dragging their feet on environmental reform. After photos of the labels began surfacing on Twitter, a brand spokesperson came out to confirm the company position and in a statement reiterating that Patagonia has been "standing up to climate deniers for almost as long as they've been making shorts".
Webinars and virtual marketing conferences have been awash with discussions around poking the bear and pushing boundaries. The world's dramatic shift has incited a disruption in the ad industry with brands willing to try more things. And that doesn't just pertain to the big brand names but the little guys too.
Ultimately it's the feel good content that is continuing to help brands remain connected to their customers – videos, photos and experiential executions that leave a good taste in the mouth. In a year with so much discord, brands that are looking to add value and side themselves with the people will ultimately win out.
Just like Melbourne's Bubba Pizza's, who launched 'Face to FaceTime Lockdown Delivery' this year; a service that enabled people to order food for friends and family and have a hand in its delivery care of a Facetime link and an iPad crudely tapped to the helmet of the delivery driver.
Creative. Honest. Thoughtful. Three things any brand should strive to be in 2020.
Jack Phillips is the managing director of Snackable Media, a production agency dedicated to crafting short form content optimised for brands and creative agencies.
Photo by Alice Dietrich on Unsplash.