Instant Messaging use jumped 10% year-on-year, new research on APAC social media use shows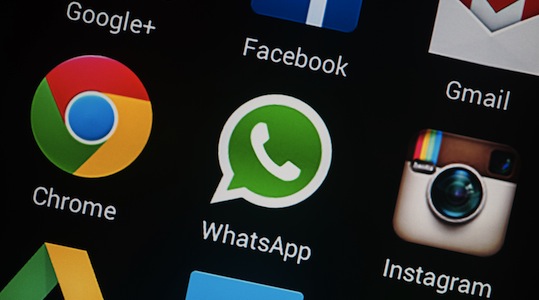 Instant messaging use has jumped 10% year-on-year as users favour closed messaging platforms, primarily Facebook, WhatsApp and WeChat, new research from TNS shows.
The research, completed between May and August this year, presents new figures on social media and instant messaging use in Australia in relation to the Asia-Pacific region. The Connected Life study, which researches the digital activity of over 60,000 users across 50 countries, shows a further increase in connectivity across a growing number of platforms. Other useful stats show the prominence of existing platforms, but also the growth of new players in the market.
Highlights for Australia include:
40% of internet users are on social media every day (up 10% YOY),

the most used IM service is Facebook, at 23%, followed by iMessage at 10%, and Whatsapp at 10%,

50% of internet users use social media daily, and

Facebook the most popular social network, at 54%, followed by Instagram at 16% and Twitter at 11%.
The research confirms Facebook is still by far the world's most popular social network, with 30% of internet users worldwide saying they use it every day. It appears more popular still in the APAC region, with 53% of people in Australia using it daily, 78% in Thailand, 75% in Taiwan, and 72% in Hong Kong. China's most popular social networks, on the other hand, are WeChat and QQ Space, with 69% and 37% using them daily.
The study also reveals that new platforms can be expected to grow, as while they only make up a smaller portion of overall social network use, they often appear to be far more active:
40% of Vine users and 44% of Snapchat users watch branded content weekly, and

43% of WeChat users use the platform  access information about companies.
These new players appear to be picking up new users rapidly, particularly younger users who want to share with smaller, more specific groups, as opposed to more public, mainstream platforms. These connections, as well as those existing in the larger, more established social media avenues create huge opportunities. At the same time though, brands need to be careful, as IM is a more closed medium, meaning it is imperative to share limited content that is genuinely relevant and valuable, says Joseph Webb, global director of Connected Life.
While the growing prominence of instant messaging is clear, the wide range of platforms taking the lead in different markets across Asia-Pacific present no clear leader. "There's definitely no 'one size fits all' approach for using IM to engage with consumers in Asia," says Webb. In order to engage meaningfully on the right platform, marketers must be "constantly alert" to where their consumers are spending time.