Integrating social, part 2: implementation advice from FMCG and service brand marketers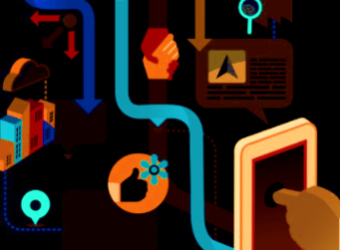 In Part One of 'Integrating social', we spoke with several Australian FMCG and service brands that have achieved significant outcomes and have overcome the implementation barriers that hold other organisations back. Here we have some of their further advice on successfully implementing a social strategy that we couldn't quite fit in the first article.
Play in your customer's space 
Karen Ganschow of Westpac Group recommends that you 'play in the space' where your customers are, be authentic, engaging and helpful. As a bank, you would expect Facebook and Twitter to be the obvious social media platforms of choice, however the group is currently investigating how Pinterest and Instagram can be used. These platforms are undergoing major growth.
Jetstar is also attempting to 'play in their customers space' and is considering ways of leveraging the growing audience for Instagram in brand engagement activities, despite the ambiguity of its financial return. McCarthy insists it is necessary: "It is hard to quantify because that is a brand piece, and it's not putting bums-on-seats, but we have got to be in it."
The advice to businesses operating their social media tools in a silo? Ian Blackhall, marketing manager of family and youth brands at Kellogg, warns, "Don't be participating in a wallpaper kind of way".  The writing is on the wall when it comes to social media: if you aren't listening, don't start a conversation.
An experimentation mindset
Experimentation and exploration are essential to developing successful a social media strategy, say many marketers. In our interviews, FMCG and the service brands confirmed a trial-and-test approach is required. Organisations see it as a risk of losing brand consistency if social media initiatives aren't appropriate. Experiments in social media campaigns guide them in determining the balance between transparency with consumers and the risk of messages being off-brand or missing the mark.
Juice company Nudie is aware of the risks to its online image and sought the advice of a digital agency. In particular they sought best practice regarding questions including 'what', 'when' and 'where' to post. It feared the consequences of making posts that were off-brand. Nevertheless, in the spirit of experimentation and with the support of the agency, it decided to push its comfort zone. The results astounded 'brand governess' Rachel Clarke: "The results were just amazing. I wish we had done it earlier." There was 200% growth in Facebook page 'likes' in six months alone.
Jetstar also had an experimentation mindset: "All of a sudden social media will do something for you that you had not expected," says Liz McCarthy.
Kellogg has a similar view with Blackhall firmly believing that if you aren't trying new things you are falling way behind. "Getting the mix right is a complete test and learn, but the beauty of driving participatory types of strategies is that they are often not expensive," he says.
Tweet the author: @MissMaplestone