It's time to consider micro-influencer marketing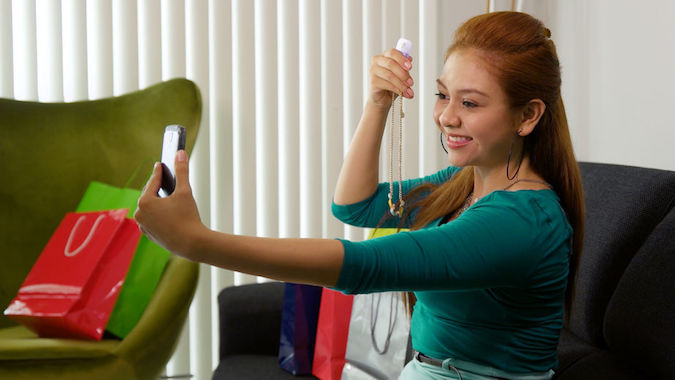 Influencer marketing's rapid rise has led to a lack of transparency, measurability and credibility. Amaury Treguer says micro-influencers provide a more measurable, targeted opportunity to engage with audiences.
As marketers, we're well aware of the challenges for brands to cut through and engage our audience via social platforms. Organic reach is all but dead. Paid amplification is mandatory for each post to get a look in.
All our carefully crafted content and brand messages are only being seen by a tiny portion of our existing community. Usually, the die-hard fans who have recently engaged with our posts.
The noise created by online ads has reached saturation point – for us and our audience. Our hard won followers are choosing to skip, hide or block us all together. A recent study by IAB found that 30% of Australians are using ad-blockers and it's increasing year-on-year.
One way marketers have overcome these challenges is by capitalising on the power of celebrities and high profile influencers to amplify brand messages. This technique is far from innovative but has seen an incredible surge in popularity since social platforms have become pay-to-play outlets and the ad blocking services continue to gain traction.
We know influencer marketing works. The stats tell us so. It has been hugely popular over the past few years with some brands experiencing a $6.85 return for every dollar spent on paid media (Pew Research Centre) and this rise is not going to stop anytime soon.
According to a recent study by Chute, 75% of marketers are planning to execute at least one campaign with influencers within the next 12 months.
Brands have been flocking to influencer marketing as part of their marketing mix to deliver reach, authenticity, promotion and very often, content production, all at once. A cost-effective solution, right?
Yes and no.
Influencer marketing was simply not regulated in Australia up to last November. The AANA has issued a best practice guide since then. Brands and influencers didn't need to disclose the commercial nature of their relationship. It's this previous lack of regulation and transparency that had contributed to a credibility problem.
Bigger isn't always better
But what about a celebrity influencers' stratospheric potential audience reach? Reach is one thing that influencers can provide – but not all reach is valuable.
With their growing popularity, some influencers have bumped up their number of followers using non-orthodox tactics such as attracting fake followers and bot accounts to make themselves more appealing to brands. Marketers end up spending big to reach the wrong crowd.
Then there's authenticity of messaging. Despite often cited Nielsen research demonstrating that 92% of people entrust strangers more than they do brands, the 'human billboards' endorsing one brand after another, are turning more people off than on!
Their audiences are fed-up, disengaged and unfollowing.
Enter the micro-influencer world
Micro-influencers are everyday, relatable individuals who have amassed a decent and loyal online following (between 10,000 to 100,000) thanks to their continuous hard work and knowledge around a specific subject matter.
Seen as a more trusted and authentic source of information, micro-influencers receive a much higher level of engagement compared to top tier influencers and celebrities and 82% of consumers claimed that they were highly likely to follow a recommendation made by a micro-influencer (study by Expercity).
These citizen-influencers have invested time and effort into building their personal brand and they can afford to be selective about who they choose to work with. They are rejecting brands that they wouldn't purchase or don't hold a genuine appeal to their followers.
Selling out is social death! The micro-influencer looks for more sustainable and exclusive partnerships that will help them grow their brand and reputation.
Unlike celebrities who charge big money, 90% of micro-influencers would charge brands under $250 (Research by Bloglovin') to write branded posts and sometimes would be satisfied to receive trial products, exclusive content and/or be granted access to money can't buy experiences.
For them, it's all about developing a meaningful, mutually-beneficial relationship formed over a shared desire to produce quality, engaging content.
Another interesting point raised in the research piece is that 53% of micro-influencers have never paid to promote a post. If the influencer is open to it, imagine the untapped opportunity for brands to boost the reach of their message (reach that is totally measurable for once) and maximise the third party influence.
Building better relationships
Brands that will succeed in the influencer space are the ones investing in long-lasting relationships, building genuine partnerships with micro-influencers via an 'always on' strategy. Dipping in and out of the relationship, as per the traditional campaign media buy, has never been a long term solution to brand building and fostering customer loyalty.
Big brands are embracing this strategy. Adidas Football (UK) recently launched the Tango Squad network, a community of young and connected football fans eager to receive exclusive content that they can share with their friends. Adidas is tapping into a hard to reach audience while the young influencers are gaining some serious social cred among their friends. It's a win-win.
So long live the micro-influencer as a cost-effective conduit to niche audiences. Chances are the right one for your next project is already following your brand, posting about it and buying your products.
Identify them and you could well be only one small step away from starting something big.
---
Related: Snapchat put ambitious price-tag on advertising in the lead-up to its IPO last week »
---
Image copyright: diego_cervo / 123RF Stock Photo