Working from home and 'Marketers in Pyjamas'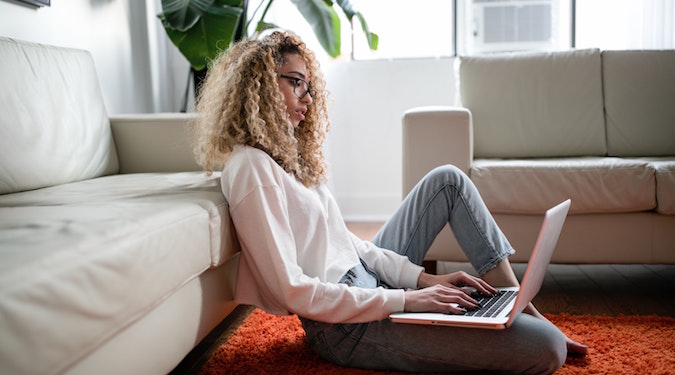 Facebook has partnered with Tribe to present a lighthearted educational series called 'Marketers in Pyjamas'. The purposefully unpolished interview series will be hosted by TV host and Tribe founder Jules Lund and asks leading marketers how they are using time indoors to rework their strategies and thrive during a crisis.
In the first episode psychologist Adam Ferrier and director of audiences at ABC Leisa Bacon, talk about opportunities for growth in the current climate and what businesses are seizing opportunities right now. The second episode is set to feature Keith Weed, CMO of Unilever. Makeshift home offices make for a relatable backdrop as guests deconstruct the tools, tactics and tricks that marketers are developing in response to a global pandemic.
Tips from the world's most innovative marketers on how to thrive, not just survive.

It's 'Marketers In Pyjamas!'

Your #Lockdown Lunch-And-Learn.

Sponsored by @Facebook and featuring @adamferrier, @ABCaustralia's Leisa Bacon & next week @keithweed!https://t.co/BykGniTUGU pic.twitter.com/dmlRJnHcA6

— Jules Lund (@JulesLund) March 19, 2020
Acknowledging the rapidly changing situation for many workers, Workplace from Facebook has today announced that it will be providing global free access to its advanced tier for Government and emergency services for one year. The advanced membership tier ordinarily costs US$4 per month, per user. 
The move is an attempt to support those working on the frontline during the coronavirus pandemic. Workplace from Facebook operates similarly to other platforms designed for remote work such as Slack, Google Hangouts, Zoom, Trello, Basecamp and others, by connecting organisations through groups, instant messaging and video calls. Such connection and communications tools are already widely used among marketing professionals and within content agencies but might be new to other industries.
Workplace from Facebook said in a statement that it is already supporting the Government of Singapore, Oslo Kommune, London Fire Brigade and Ambulance Victoria.
"Not only might these staff be among the most exposed to the risks of COVID-19, they're also among the least well connected. But just like employees in other industries, many will soon find themselves forced to work remotely or reliant on mobile tools," said Julien Codorniou, VP of Workplace from Facebook in a news statement.
At this time a lot of industries are grappling with new working arrangements and how to remain productive and motivated in remote locations. 
Photo by Thought Catalog on Unsplash.