Online shoppers given the opportunity to make money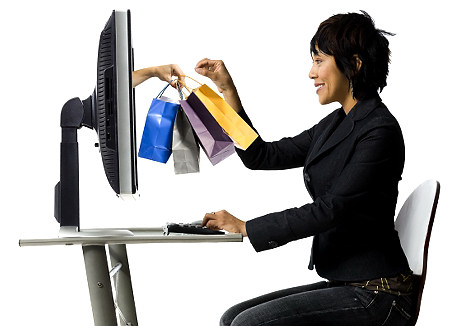 Two Aussie mums have created a new social commerce website that is promising to revolutionise the online shopping landscape. The site is called Set That and lets consumers explore 'sets' of products that have been compiled and curated by other site users.
Set creators are then are able to earn 2% commission – either banked into their PayPal account or donated to charity – for any item that generated a sale as a result of their set.
More than 100 stores have already committed to the site and co-creators, Kim Westwood and Liz Tehan, are in early talks with investors in Australia and overseas.
International retailers like Bloomingdale's, Marks & Spencer, StrawberryNET and John Lewis, and Australian brands, including StyleTread, Zanui, SurfStitch and THE ICONIC, are already benefiting from new customers delivered by Set That's virtual sales force of set creators.
"This concept has the potential to challenge existing paradigms and change the face of retail, not only here in Australia, but across the globe," explains co-creator, Kim Westwood.
Melbourne brand agency Truly Deeply was brought in to create the brand strategy, and design and digital agency We Are Digital worked on the interaction design and user experience of the website.
"Working closely with Kim and Liz, we agreed that, while we wanted to create a social experience, it had to be a place of commerce, not just another social media tool. The brand positioning of 'bringing people and products together' is all about creating a stimulating hub for shoppers, curators and retailers," says Michael Hughes, executive strategy director at Truly Deeply.
Derek Carroll, executive creative director at Truly Deeply, adds, "Building on the design code of social media, we used an algebraic idea of a set being bracketed to create a powerful and simple brandmark. This is punctuated by a colourful custom bracket that becomes the container to create sets of products."
"Utilising relationships formed with retailers through international affiliate marketing networks has been a great way to enter the market," adds Set That co-creator Liz Tehan. "Retailers can also join directly with us and, now that the site is live, we can work with those interested to bring their products to people through this innovative marketing model."
Projections for Set That are to have 300 registered stores by the end of 2013, with that number increasing to more than 3000 by 2015.  The stores are anticipated to showcase 1.5 million products to 200,000 users this year and 15 million to 2.5 million users by 2015.