Revitalising an almost 100-year old brand in the midst of COVID-19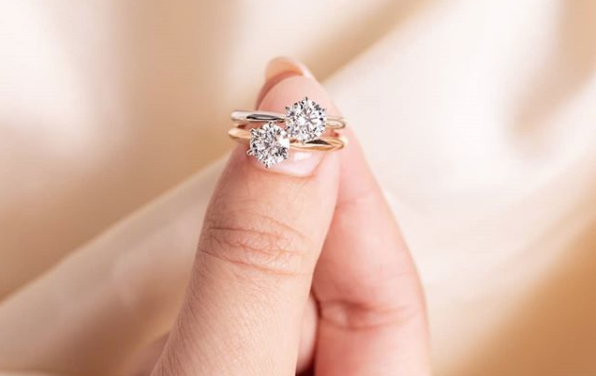 In a time of global uncertainty, Asher Rose, the general manager of fine jewellery retailer Charles Rose, explores how a long-standing business can utilise a strong digital strategy to tap into the millennial market when approaching a rebrand.
When COVID-19 hit Australian shores, Charles Rose was one of the thousands of Australian retailers who had to temporarily shut its brick-and-mortar stores in order to adhere to national and state social distancing restrictions. With the majority of sales achieved as a direct result of foot traffic via our Melbourne CBD and Geelong showrooms, we were forced to quickly adapt and implement new procedures and strategies to ensure businesses survival during an era of uncertainty. In doing so, a greater emphasis was placed on developing a targeted digital and social media strategy.
Digital strategy
When Charles Rose was founded in 1923 – long before the arrival of the internet and social media – the only touchpoints we had as a brand with our customers was face-to-face interaction. Fast forward to the 21st century, consumers coming of age today are completely native to the digital and social media world. It is not only important as a brand to be active in this space, but to become experts in knowing how best to appeal and capture the attention of these customers.
Amidst the height of COVID-19, we launched a completely new website, as well as placed a greater emphasis on our social media strategy to ensure we were continuously communicating with our customers and potential new customers. This shift saw us invest our time and budget into content creation and paid social advertisements. As a result, over the last three months, we have witnessed an influx of traffic to our website, as well as a higher volume of direct messages across all our social platforms. It was imperative to keep our customers engaged whilst our showroom doors were shut for six weeks; as once our doors re-opened, we understood that our in-store foot traffic would surge.
Rebranding strategy
As a brand, it is important to mature and evolve alongside your customer, while also staying true to your history. To bring new life to an almost 100-year old business we enlisted the expertise of Melbourne and Geelong based creatives to ensure our vision was executed perfectly. These local agencies and individuals were carefully selected due to their experience in their individual and creative fields; from specialist jewellery photography to styling and website design, who we felt were the best fit and representation of the Charles Rose brand. As important as it was to stay true to our long-standing history and retain the essence of Charles Rose, a necessary refresh was needed to spark new life into our aesthetic, delivering a more premium offering, and in turn elevating our position within the market.
As part of our re-branding strategy, we also commenced working with a Melbourne & Sydney based PR agency to assist in growing brand awareness nationally and cement our point of difference in the market against our competitors. A positive brand reputation builds loyalty and trust in your consumer, and increased consumer confidence in your brand and your product ultimately drives consumer spending and growth.
Changing consumer trends in the jewellery industry
The notion of buying a traditional, cookie-cutter diamond ring at the worth of three-months of the groom's salary was for decades the norm, reigning supreme for the Baby Boomer generation.
As the Baby Boomer generation gets older, and with the emergence of the millennial and Generation Z market, we have seen a dramatic shift in the way consumers are researching and purchasing jewellery – particularly when purchasing large investment items such as engagement rings. Consumers are moving away from the traditional engagement ring and wedding band combination and instead are choosing to invest in unique and alternative options such as eternity rings. The Charles Rose signature round brilliant cut diamond eternity ring has been a best seller over the last three months, with more and more customers leaning into this trend. We only need to look at the uniqueness of Emily Ratajkowski's unique two-stone engagement ring, and countless other celebrities, to see this growing trend in action.
In addition, the personalisation trend that has seen great traction in the apparel and accessories business has inevitably trickled down into the fine jewellery sector, with more and more women looking at different ways to inject personality and character into the pieces they wear. Perhaps inspired by the now famous sapphire and diamond ring of Princess Diana, which is now worn by Princess Catherine, Duchess of Cambridge, we have seen a 225 percent increase in sales of coloured gemstone pendants in the last 3 months, compared to the same period last year. In addition, we have seen a 335 percent increase in sales of custom pieces within the same timeframe.
A Forbes article from 2017, written by Pamela N. Danziger touches on this growing trend, where she writes that when it comes to purchasing fine jewellery, millennials "seek out their own expressions and to establish their own personal traditions, which may make a coloured stone piece their pick".
Marketing diamonds to millennials
In order for a business to stand out within a crowded marketplace, knowing how to tap into the ever-elusive and often fickle millennial market is essential to achieve cut-through and ensure a brand's ongoing success. Often lauded as unpredictable consumers, millennials make up a large portion of the market, and when marketed to correctly, can become customers for life.
When it comes to a brand's communication, it is important to come across as authentic and engaging, and when it comes to selling fine jewellery and diamonds, invest in high-quality imagery and communicate with your customer via mediums they understand. Traditionally, marketing spend would be allocated to out-of-home advertising, or large-scale ads in the monthly glossies. Nowadays, investing your marketing budget in ensuring you have premium imagery and engaging content for your website and social media provides a far better return on investment.
It is also important to align with the right influencers and ambassadors for your brand. Prior to engaging talent, it is imperative to understand their back-end analytics and ensure you know who their audience is and who they are speaking to. Quantity does not always equate to quality; someone with 10,000 followers can oftentimes prove more valuable to a business than someone with 100,000 followers. Millennials spend hours on their phone each day and are heavily influenced by what they see on social media. Choosing the right person to be the face of your brand will not only set your brand apart from its competitors but ultimately drive conversion.
Finally, the importance of content creation and storytelling cannot be underestimated. A brand's story sets you apart, and customers buy into the story behind a business. Charles Rose is proud to be a fourth-generation family business, with the majority of our Master Jewellers having worked at the business for decades. Unlike global brands such as Tiffany, Cartier and others, all our pieces are fully bespoke, made with superior workmanship and set with diamonds of uniformly superior quality and at better value. This messaging is conveyed on our website and in our social media communication, and the success of this is witnessed in our showrooms when customers return year after year.