Twitter opens TV conversation targeting to Australian advertisers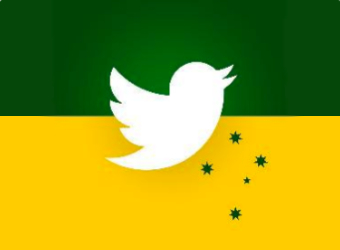 Twitter has announced an expansion of its TV conversation targeting service, as promised during November's initial launch, which will enable advertisers to target Twitter users engaged with a TV show.
In Australia, Twitter is beginning active beta testing for TV conversation targeting, which is also occurring in Japan, Germany, Italy, Mexico and Argentina, with tests in Ireland and Austria commencing in the coming weeks. The product is in full release in the US, UK, Brazil, Canada, France and Spain.
The micro-blogging network claims that when advertisers coordinate their TV and Twitter strategies users respond, and that this expansion of coverage for TV conversation targeting makes it easier than ever for Twitter advertisers to participate in the global conversation about TV, at scale.
Twitter product manager, Oliver Young, explained in a blog post on Thursday: "The conversation about TV on Twitter doesn't occur only during annual tentpole TV events; millions of people around the globe use Twitter every day to discuss, react to, participate with, and enjoy TV together," he writes.
"With just a few clicks, TV networks and brands can reach the 150,000 Twitter users engaged with Tu Cara Me Suena in Spain, the 290,000 users tweeting about The Voice: la plus belle voix in France, and the 800,000 Twitter users who engaged with the recent Big Brother Brasil finale. And, of course, in the coming weeks, there will be tens of millions of people around the globe engaged in an active, dynamic conversation on Twitter as the 2014 FIFA World Cup unfolds."