What the changes to Facebook Pages will mean for your brand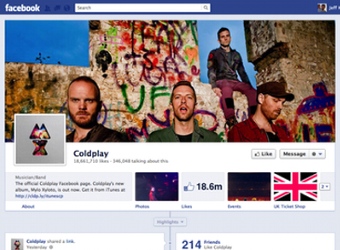 Come the end of March, your business' Facebook page will be automatically updated to the new Timeline format, presenting different opportunities for your brand to engage its followers.
The updates announced at the inaugural Facebook Marketing Conference (fMC) included new premium ad units and sponsored stories, an 'offers' function for businesses to share promotions, real-time page analytics, as well as the Pages redesign.
Facebook claims the new format will help brands better share their story and connect with fans.
Effectively, the majority of Facebook's page functionality will be unchanged, but the redesign will bring several new benefits for brands, says Ryan Malone of social agency BlondGorilla.
"Brands shouldn't shy away or ignore these changes and really should look to embrace the new opportunities that the new mix of features provides," he says.
Malone's top six positives to come out of these changes are:
Tabs are key: there is opportunity for more strategic branding, and more property to play with for each tab,
Pinning: while there is no default landing page any more, pins can be used to keep important pieces at the top of the page such as Q&As, competitions, promotions, which can all link to a tab above,
Starred content means there is large real-estate possible for posts, and can include images, text and links taking up the full width of the page (810 pixels versus 520 pixels previously,
Facebook apps just became more interesting, says Malone, with better exposure for running competitions, campaigns and promotions,
Milestones will really personalise a brand for users, allowing brands to sell their story and history of improvement over time to their audience, and
Direct messaging will make it easier for a brand to move a heated discussion off their wall and into a one-on-one direct dialog with the customer.
For a look at an example of the Timeline in action for a brand, check out Marketing's here.
Brands  can switch over to the new design immediately, or will have until 30 March to ready their page for the new design when the compulsory change will take effect.