Year-old Vevo challenging for primetime viewing share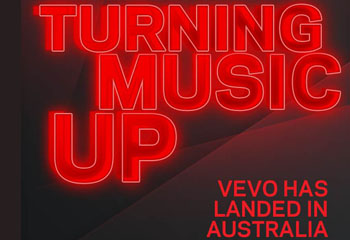 It has only been a year since video streaming network Vevo launched in Australia, but already the network is reporting that its reach is now 23% bigger than the audience of all the catch-up TV properties combined.
Last month Vevo delivered 51 million streams, making it the third-most-used video streaming network behind YouTube and Facebook.
According to Nielsen research data, 38% of viewers are using Vevo during prime time with the most popular age demographic to use the site the 35-plus group (35%). 33% of users were aged 18 to 24 years, 21% 25 to 34 and 9% of 12 to 17 years old.
On average, consumers are reportedly watching 15 videos and spending 60 minutes on the site each month. Ads shown around Vevo content are also experiencing an average of 90% completion rates versus the industry average of 70%.
Vevo senior VP international, Nic Jones, says branded entertainment opportunities are helping advertisers better engage: "Global trends are now clear – multi-screen viewing is the norm and premium online video is now an essential part of any integrated screen advertising campaign,"he says.
Advertisers seem to be catching on, with 44% of advertisers returning for multiple campaigns inside the first twelve months and over 100 brands from a broad range of sectors advertising with the site.
The CEO of MCM Media, the owner of Vevo, Simon Joyce says if marketers are not integrating ad strategy across multiple screens, they're going to fall behind, "With TV now the least likely screen to capture undivided attention, agencies and advertisers should be embracing online video advertising."