Aligning content and automation with sales enablement – the new B2B frontier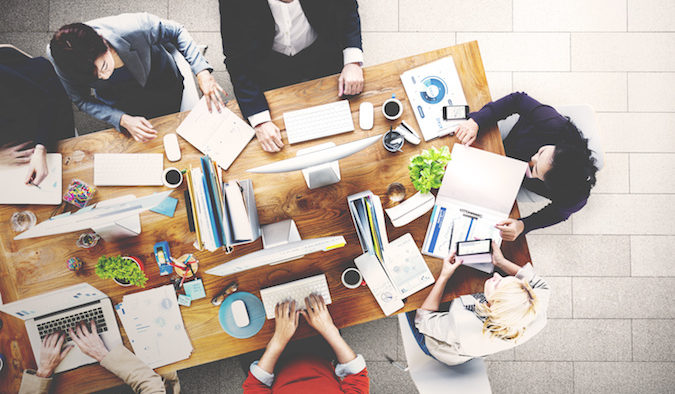 Andy Pattinson knows how marketers and sales teams can work smarter to achieve ROI and scale with automation, content and sales enablement solutions.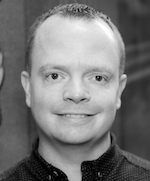 Demand for marketing roles is growing as marketers continue to learn more about what customers want. The marketing agenda is increasingly being tied in with technological value adds, like automation, which work to personalise the customer journey at scale.
A recent report prepared by Deloitte Access Economics for RMIT University found Australia's marketing workforce is expected to grow by more than 11%, or 30,000 jobs, in the next five years – due to the increased integration of marketing with other business functions.
Marketing's sole purpose is now to enable sales through strategic investments in technology.
Collaboration is the key to delivering ROI
The changes occurring to marketing will naturally affect sales. Consumers are accustomed to great service and are spoilt for choice between brands, due to growing levels of competition. They expect every touchpoint with an organisation will deliver a seamless and memorable experience every time they make a purchase.
While salespeople used to have the most knowledge about the product they were selling, this is no longer the case. Today, the control has irrevocably shifted to the buyer who often knows more than the seller themselves. No matter how you look at it, this knowledge and power shift puts a lot of pressure on organisations, prompting a huge rethink about how sales and marketing roles should collaborate.
Content is the aligning factor between marketing and sales teams. Content marketing plays an enormous role in both the sales function and execution of a compelling engagement campaign. Global content marketing spend is predicted to hit $300 billion by 2019. However, research indicates sales teams are spending an excessive amount of time either creating content or sifting through marketing assets. This is creating a major productivity issue for sales teams, who are unable to do their jobs.
With sales teams so reliant on content marketing to drive the sales agenda, marketing content must work smarter so it can enhance its sole function of driving sales. Ultimately, this collaboration between teams will free up sales teams to focus on the relationship building they so heavily rely on for success.
How marketers can work smarter not harder
The proliferation of technological advancements comes with the promise of enhancing business value and delivering ROI. Organisations cannot afford to lag behind in the race to adopt and implement new technologies. However, investment in new technologies, purely for the sake of investing in technology, is rarely the best solution for marketers who are desperately trying to demonstrate their value to the C-suite and defend their diminishing budgets.
Proactive marketers will plough money into where they see value most – first it was CRM, then it was marketing automation and now we are entering a new frontier of marketing and sales enablement through automated content. For marketers looking to quantify and improve marketing content's contribution to the bottom line, a great first step would be connecting marketing automation and sales enablement solutions. This will provide them with a more holistic lead view and increase sales and marketing alignment, which according to HubSpot can result in 20% revenue growth per year. Knowing where sales leads are and what they do after leaving marketing's hands can be the perfect push towards sales and marketing success.
Simply put, automation systems help firms achieve greater scale in their marketing operations without heavy investments. It's one of the biggest reasons why these systems are gaining traction so quickly in the market.
Andy Pattinson is the Managing Director of ANZ, Seismic.
Further Reading:
Image copyright: rawpixel / 123RF Stock Photo