Analytics – is sharing data the key to improving customer engagement and influence?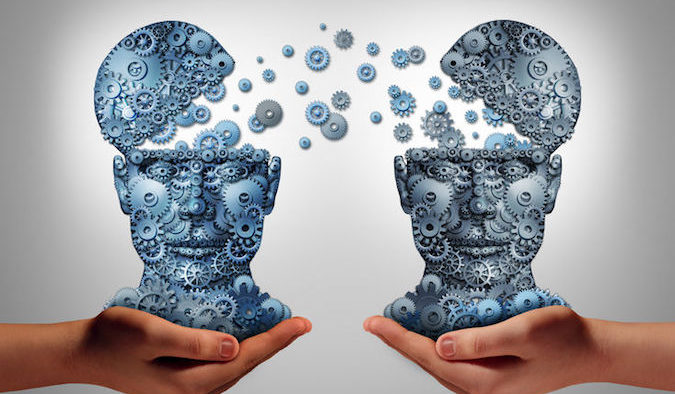 Companies using external data, as well as sharing their own with other parties, are gaining the competitive advantage.
This article was sponsored by SAS to let readers know about 'Using Analytics to Improve Customer Engagement', the white paper it developed in partnership with MIT Sloan Management Review.
Organisations that make effective use of a wide range of data sources are more likely to use analytics to generate higher levels of customer engagement, according to a new study from the MIT Sloan Management Review, developed in partnership with SAS. Furthermore, organisations that share their data with third parties – including customers, vendors and even competitors – report increased influence with these groups, the global study reveals.
The research report confirms that the competitive advantages realised from using data and analytics continues to increase. Of the 1919 managers, executives and data professionals surveyed around the globe, 59% attribute significant competitive advantage to their analytics proficiency. This is a higher percentage of participants than in the previous two years. What's interesting, however, is that a decreasing amount – 49% – are able to use data to guide future strategy, down from 55% in 2016.
Why?
Christopher Mazzei, global chief analytics officer and emerging technology leader at EY, thinks part of the answer lies in the continued growth in access to more data, and that businesses are perhaps not using it in dedicated ways to solve specific problems or target certain goals.
"Many people cast too wide a view and are not focusing enough on a particular problem," he says. "There's still that notion of: 'well, we have a lot of data, what might we learn from it?'
"That's a very different type of challenge than – for example – trying to improve customer retention in a specific part of the business."
Other reasons brands may struggle to use data to effectively guide future strategies include a lack of talent in data analytics. "People think they know how to answer business problems using data and analytics," says Massei, "but it's a difficult skill that people are trained – both academically as well as in their experience – to do."
Worse still: "the field is moving fast and the range of business problems that organisations are trying to address through analytics is getting wider."
Thinking outside the box
Organisations that make effective use of a wide range of data sources – including external ones such as customers, vendors, competitors and publicly available material – are more likely to use analytics to gain competitive advantage and increase consumer engagement. Of the 'practitioners' (defined as those who largely use analytics to track and support performance indicators) and 'innovators' (those who incorporate analytics into virtually every aspect of their strategic decision-making) in the study, 75% tap at least one external data source. Innovators in the study were five times more likely to use data from all four.
Innovators define today's best practices, and take advantage of multiple data sources to glean new customer insight and deepen relationships. California's Wescom Credit Union turns to a large number of internal and external data sources to develop highly detailed strategies for customer engagement. "We have to plan to deliver what Amazon and Netflix are similarly doing using billions of data points," says David Gumpert-Hersch, vice president of Wescom's business analytics group, to deliver build member profiles, enable rich personalisation and improve customer experiences.
Share data, increase influence
Interestingly, the benefits derived from a strong analytics core are not limited to information about your customers. Companies that integrate data from external sources may themselves become sources of data for others – not necessarily through selling or monetising the data directly – and develop new ways to generate business value from their data. In the study:
86% of organisations that share data externally with customers report an increase of influence with this group
72% of those that share data with vendors report an increased influence with vendors, and
75% of those that share data with competitors report increased influence with them.
The result might seem counterintuitive to those who believe sharing data with others will mean losing control of the information or losing the ability to extract value from it in unique ways.
An example offered is the management of Mall of America. Consumer data it captures such as traffic patterns, seasonality and daily forecasts is valuable to its retail tenants, and in turn can help secure and retain high-value tenants.
To gain a better understanding of how high performing businesses are using analytics to improve customer engagement, download your copy of the report.
Image copyright: lightwise / 123RF Stock Photo