De-cluttering the digital consumer – the art of effective integration
In an age where Australian consumers are seeing advertising as more nuisance than benefit, Mark Henning explains the brand-changing art of effective integration.
This article originally appeared in The Simplicity Issue, our August/September 2018 issue of Marketing magazine.
We're living, breathing, communicating and transacting in an insanely cluttered digital world. There's a proliferation of media, with consumers connecting and taking control in more ways than ever, as new channels and platforms become advertising media in their own right.
Overall media consumption is increasing; but across more channels and in headlines or short snippets, leading to a consumer culture of instant gratification – and this is transcending into the world of brands.
The digital age has given marketers access to a wealth of data and new, readily available metrics emphasising short-term measures of success regardless of overall campaign goals.
This trend is often at the expense of understanding the long-term effectiveness of marketing and recognising the value of building strong brands. BrandZ research over the years clearly shows us that building strong brands underpins long-term growth. Looking at the Top 100 Global Brands of 2017 reveals those with a clearly defined purpose grew in value on average three times faster over the past 12 years.
In today's fragmented, instant gratification environment, building brands is as important as ever and marketers must learn how to build and measure brand effectiveness across channels.
Australians find ads intrusive and annoying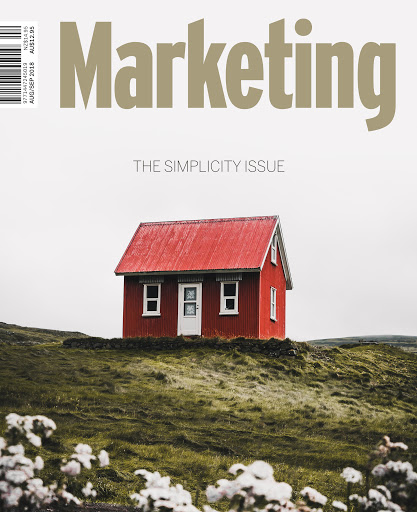 And they're doing something about it. It's difficult to cut through the noise, grab attention and be relevant to consumers. A quick dip survey of Australians found 79% believe there are more ads than three years ago, and the majority (seven out of 10) find those ads more intrusive and annoying today.
That's bad news for brands, as the digital age has given users more control over what they consume and when – and they're acting on it. According to Kantar Millward Brown's 'AdReaction 2017,' 36% of Gen Z consumers have ad blockers installed.
While the increase in channels provides an array of new opportunities for brands to connect with consumers, a Lightspeed survey found that only half of Australians (48%) believe cross-channel marketing campaigns actually fit together cohesively. This represents a potential missed opportunity for marketers.
Brand consistency across touch points
At the 2017 World Economic Forum, Unilever's chief marketing and communications officer Keith Weed said what keeps him up at night is that "the fragmentation of brands is a massive risk" – and it's something we all see as consumers.
"You see in different places that the brand isn't quite the brand, and that is a real challenge for marketers. How do you create the power of a brand, the consistency and the integration across all these different voices?" asked Weed.
Australian brands must review their strategies even more closely. It's vital to stand out in this increasingly fragmented media landscape, and flawlessly deliver relevant, integrated communication across touch points to deliver brand impact.
Even for tech brands that live and breathe the digital world, their touch points must converge and communicate – look at the importance of the Apple store for all customers, from aficionados to grandparents, or iCal for families to calendar share.
Millennial consumers born with the internet are primed to engage with their brands in the bricks and mortar environment – there's still an instinctive human need for physical interaction.
Good integrated campaigns outperform
Despite the challenges, when executed successfully, integrated multimedia campaigns will outperform non-integrated ones. Kantar's analysis of over 120 cross-media campaigns in Australia and New Zealand reveals more than one-third of overall media impact is driven by media synergy – often referred as the 'media multiplier effect'.
As my colleague Straford Rodrigues eloquently puts it, "Synergy is the additive effect of two or more media working together to drive overall brand or sales KPIs – more than either one could do on its own."
Successfully integrated campaigns thrive through connecting across touch points – having an impact in different environments with content tailored to the platform, but linked through elements that provide consistency of brand and message throughout. This consistency around a strong central idea is crucial; however, adaptation and integration across key touch points is also important – both online and offline.
Consistent use of characters, brand imagery, product shots and colours are important visual cues, but audio cues shouldn't be forgotten – just make sure the audio is going to be heard if you are relying on it. That brings me to the next point: adaptation to each platform also increases impact.
Understanding how content will be consumed and tailoring it to perform in each environment is now more important than ever. Every piece of content counts – individual creative quality can define your overall campaign success, but choose channels wisely.
They must have a clearly defined role. In particular, target online judiciously, and for all channels ensure you can strike the right balance between familiarity to integrate and novelty to engage. Remember, in today's fragmented marketing landscape, harnessing the power of synergy is not only critical for avoiding brand fragmentation, but necessary to maximise marketing budget ROIs that seem constantly under pressure.
'Ad Reaction 2018' found well-integrated and customised ad campaigns can improve overall campaign effectiveness by as much as 57%, allowing brands to get more impact from their investment. Ineffective and disjointed advertising also runs the risk of alienating consumers – leading to those "sleepless nights" that hound Keith Weed.
* * * * *
To purchase a copy of the latest issue, or a subscription to Marketing magazine, visit the online shop »
* * * * *
Further Reading:
Image credit:Joseph Morris