Digital Darwinism pits marketers in battle for CX survival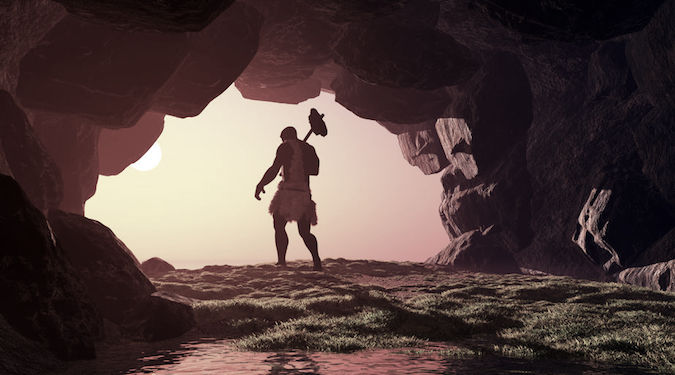 Today, brands must understand their evolving customers in real time not only to deliver adequate CX now, but also to anticipate future demands.
This article was sponsored by SAS to let readers know about the new report: 'The Real-Time and Predictive Commerce Playbook for CMOs' »
Darwinism. In life, natural selection favours the strong. 'Kill that woolly mammoth before it kills you'. Those who survive strengthen the species – or so the theory goes. The same exists in business. In digital Darwinism, natural selection favours those who innovate under competitive pressure. Businesses that survive strengthen our collective ability to deal with market evolution.
This is the underlying theory of the new research report, 'The Real-Time and Predictive Commerce Playbook for CMOs,' published by research and consulting firm Altimeter. The report is penned by Altimeter principal analyst Brian Solis: futurist, best-selling author, world-renowned keynote speaker.
When Solis speaks, the market listens.
In the report, Solis says human-centred innovation is needed to compete in an era of digital Darwinism. And for marketers, to become human-centred is to become customer-centric. In other words, brands must understand their evolving customers in real time to deliver
modern experiences as tastes and expectations shift.
This might sound familiar. After all, CX is nearing its billionth mention. We've all heard the mandate – customers want a seamless, personalised experience across every device. This is why CX is the single biggest driver of digital transformation, according to the report.
Yet a strange dichotomy exists. Solis found only 35% of companies digitally transforming had mapped out the customer journey within the last year.
Why?
If investing in CX is where progressive brands are thriving and growing, why aren't more companies mastering the ability to better understand and delight customers?
Enter predictive analytics
According to experts, it comes down to data and analytics. Specifically, using data to predict customer needs.
"We preach customer centricity and customer obsession, but you have to recognise what that really means," says Joerg Niessing, affiliate professor of marketing at graduate business school INSEAD. "It means understanding the customer, and you have to leverage data to do
that."
This is where many marketing organisations struggle. To become truly customer-centric, brands must understand their evolving customers in real-time to deliver modern and relevant experiences. Most importantly, this real-time analysis must be used to anticipate customer needs.
According to the report, 61% of organisations base product recommendations solely on historical data, including previous purchases. This means customers are being engaged based on earlier behaviours, regardless of their intent now.
By contrast, progressive companies are using customer analytics – and underlying technologies like artificial intelligence and machine learning – to stay one step ahead of customer expectations. Harvard Business Review surveyed 560 executives about their use of real-time analytics in CX and:
60% said the ability to use real-time customer analytics to improve CX across touchpoints and devices is extremely important today.
58% believe their companies have seen a significant increase in customer retention and loyalty because of the use of customer analytics.
50% said their use of customer analytics has generated significant revenue growth.
The gauntlet is thrown
For marketers, real-time customer analytics can be used to improve CX and drive bottom-line business value. With the right organisational structure to support it, customer analytics can be used to optimise campaigns. For instance, by determining likely customer responses or purchases, as well as promote cross-sell opportunities.
Predictive models can also help businesses attract, retain and grow their most profitable customers. The report includes many examples of this. Unilever used AI and machine learning to predict hair care trends with 90% accuracy six months ahead. Those predictions allowed the company to define value propositions, create destination sites and how-to videos, engage influencers, drive engagement and boost brand relevance by delivering on-trend value.
Elsewhere, Staples analysed consumer behaviour to provide a holistic view of its customers, enabling it to make strategic investments in CX initiatives and realise a 137% ROI.
Win the CX battle
The speed of the customer is only accelerating. Analytics was good enough before. But customer behaviour is ever accelerating and while 'just' analytics might have been good enough once, it's only those organisations that put customers at the centre of business that
survive.
Digital Darwinism doesn't discriminate. Instead, it favours those marketers that invest in customer analytics and earn relevance as tastes, times and trends evolve.
What side of digital Darwinism will you be on?
For case studies, best practices and nine tips for becoming truly customer-centric, read 'The Real-Time and Predictive Commerce Playbook for CMOs' report.