Ecommerce: jump in, headless first – decoupling experience from operation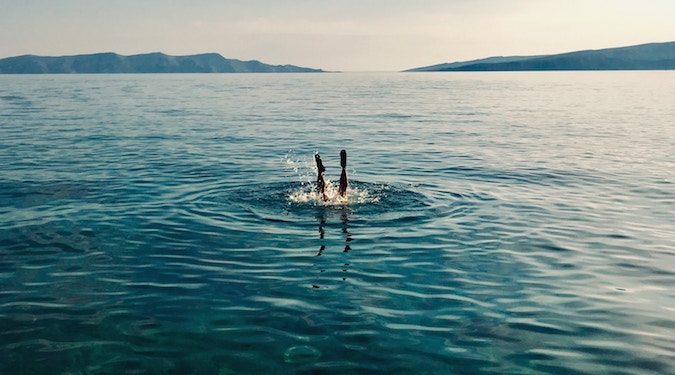 As Australian consumers continue their long-running love affair with ecommerce, offering slick and seamless service at every stage of the customer journey has never been more important, says Chris Gibbs.
One element of providing a great experience is an easy-to-use payment facility that makes completing a sale smooth and straightforward. For too many Australian businesses that have made the move online, this element is an overlooked part of the equation.
The great big online shopping boom
But does it really matter whether your business is awesome or average, when it comes time to ring up the sales?
In a word – yes. Australians' collective love affair with online shopping shows no sign of abating; in fact, the reverse. The NAB Online Retail Sales Index July 2019 showed we spent $29.33 billion on online retail over the preceding year. That equates to just shy of 10% of the traditional bricks and mortar retail sector's revenue, and is 11% higher than the total online spend during the previous 12-month period.
Globally, it's predicted ecommerce sales will almost double between 2017 and 2021, with consumers expected to be dropping a collective US$4.479 trillion a year, by the latter date. 
Customers are more than capable of determining which retailers are all over the business of delivering an end-to-end service that surprises and delights them at every point in the process. Woolworths, Coles, Catch, ASOS, The Iconic, GraysOnline and JB Hi-Fi all made it onto Power Retail's 2019 list of the country's most popular online retailers. 
Other local enterprises that want their share of the large and growing online pie need to earn it, by investing in superlative experiences at every stage of the customer journey. That includes those 'make or break' moments when a buyer either heads for the virtual checkout or thinks the better of it and dumps their cart. 
How headless commerce helps
Customising the front end of their ecommerce engine and offering a personalised checkout experience are two ways retailers can ensure the investment they've made in digital marketing isn't diminished by a mediocre transactional exchange on the last leg.  
Investing in headless commerce technology can make it easier to do both of these things. 
The term 'headless commerce' refers to the decoupling of the two elements of an online store – the front end which customers interact with, and the backend, which completes transactions on behalf of the retailer.
Isolating the presentation layer from the ecommerce stack makes it possible to customise and personalise each element individually, without the risk of the other being disrupted in the process.
A headless approach simplifies the process of integrating new devices and channels – think mobile and Alexa voice, for example – touch points, content and payment gateways. This makes it easier for retailers to keep pace with the rapid technology-driven change being experienced by this sector.
Headless is already the infrastructure model of choice for digitally-obsessed brands around the world, including Bang and Olufsen, Rebel and Young Tribe. They're using interactive shopping experiences and ultra-slick checkout processes to differentiate themselves from their competitors and boost sales and profits.
Some innovative Australian brands are starting to follow suit and the next year is likely to see a growing number of players jump in, headless first.
Time to act
While Australia's bricks and mortar retailers continue to battle lacklustre conditions and stiff competition, selling online offers an opportunity to boost revenue and profits. 
Customers will have a more compelling reason to complete their purchases if they're offered a seamless, end-to-end digital experience, from the second they log on, to the critical juncture when they check out their cart. Retailers who invest in a new generation of technology, which makes this easier to deliver, are likely to enjoy a substantial return on their investment.
Chris Gibbs is JPAC general manager at Acquia
Further Reading:
Image credit:Amy Lister