How REA Group cracked China's internet rulebook
REA Group recently had success with a new website launch in China, but most companies don't find the process so smooth, writes Dave Anderson.
China's internet regulations are always changing, highly complex and never well understood. But it is possible to successfully navigate the difficult rules and develop a site that performs and resonates within a Chinese market. REA Group did so recently with its new real estate site: www.myfun.com. It launched smoothly and the team has since optimised it further and seen:
A reduction in full render time by five seconds,

increased customer time on site, and

greatly improved position in Chinese search engines.
This is a standout example of a foreign company excelling digitally in China. Unfortunately though, it's not like this for most companies. Even multinationals with a mature presence in China make myriad mistakes.
For the last six months I've been measuring the website performance of about 20 major, foreign companies in China. The group includes some of Australia's peak tourism bodies, wine exporters and airlines, as well as some of the world's largest airline companies flying in and out of China (i.e. Qatar, Emirates, Japan Air, Cathay Pacific). I discovered that most of these companies are dishing up sites that take excessive time to load (i.e. 15, 27 and 33+ seconds) or fail altogether.
Digging below the surface, I've identified the most common mistakes foreign companies make when it comes to building a website for China. Unsurprisingly, these mistakes are the opposite of REA Group's approach to www.myfun.com: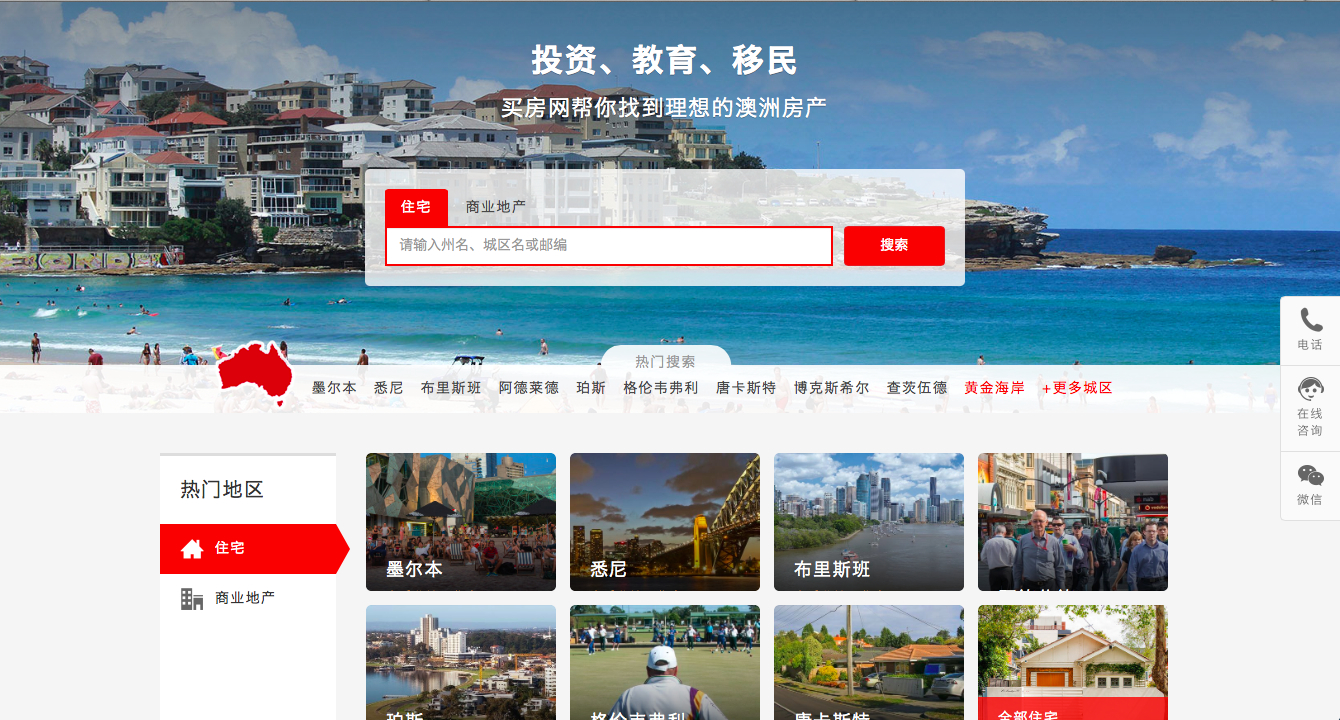 Mistake 1: Failing to test during development phase
REA Group simulated web traffic to the proposed site during the development phase so it could identify which content and components would perform best for local users. Any other approach will leave you completely in the dark as to whether your site will actually work when you launch.
As REA's infrastructure manager, Javier Turegano, explains: "There are so many backend elements that create the overall website structure… We wanted to ensure what we were building would perform locally. In particular, we needed an understanding into the impact different content and third parties would have on our site."
Which brings us to the next point.
Mistake 2: Not vetting third party plug-ins
The average website has about 30 third-party plug-ins. This means a big portion of a website is made up of external functions and features such as Google fonts, Adobe Typekit, product rating facilities, live chat, automation tools like Marketo, analytics and more. The problem is that each time a website loads it typically makes 'calls' to collect these externally hosted features, before returning to serve up the content to the user via the website. What most don't realise is that a huge number of third party plug-ins are blocked by the Chinese Government. This will cause major timing issues, disabled functionality and load errors for local users.
Mistake 3: Taking the wrong perspective
What's the point of testing how a Chinese website looks, feels and performs from your office in Sydney or Brisbane? Just because your international sites appear to load quickly and completely from your desktop, doesn't mean that's the case for your target market. You need to keep tabs from a grassroots perspective, which is why REA Group uses remote nodes within China to see explicitly how their site performs for their local users.
Mistake 4: Hosting externally
Content Delivery Networks (CDNs) and Domain Name Servers (DNS) are critical to site performance in China. This is tech terminology that marketers need to familiarise themselves with, especially when branching into new regions. The most successful, fast loading sites in China (like REA Group) are the ones that have very little reason to serve content from outside China's restrictive firewall.
Mistake 5: Embedding social media
The major, Western social media tools such as Facebook, Twitter and YouTube are completely blocked by the Chinese firewall which equates to slow website load times or gaping holes in web pages where social icons and links once stood. For the best in the business, social media is best left alone when it comes to China.
Mistake 6: Resting on your laurels
Even once you've built your site to fit the current internet landscape in China, you must keep watching and investigating because the rules are evolving and growing more complicated by the day.
Dave Anderson is senior marketing director Asia Pacific and global director of social and community strategy at digital performance company Dynatrace.