IAB and Nielsen launch Digital Ratings Monthly, Australia's world-leading internet ratings system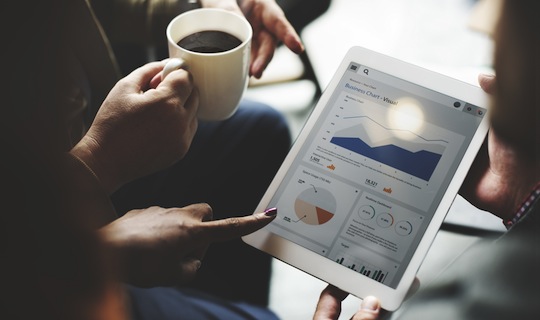 IAB Australia and Nielsen today announced details of its total digital audience measurement solution, Digital Ratings Monthly.
IAB Australia and Nielsen have today released details and the first taste of data from a new cross-device internet ratings system that's been in development since Nielsen won the tender to build it in October 2014.
The digital measurement solution gives the market a first look at Australia's total digital audience, unduplicated, across computers, smartphones and tablets for web browsers and apps.
Digital Ratings Monthly fuses Nielsen's pre-existing PC panel for home and work with nationally representative panels of Australian smartphone and tablet internet users, as well as census tagged data for PC and mobile web.
It's a project that's been two years in the making since online advertising expenditure surpassed television spend. It now attracts $6 billion a year, with mobile attracting $1.55 billion.
It provides an independent, cross-device view of the total digital audience, a product that IAB and Nielsen say is a massive step forward for the Australian online advertising market and is world leading. 
Data will enable publishers to see how their audiences have grown across all digital devices. It also enables agencies and advertisers to make more accurate decisions and gauge the reach of their digital investment – giving a true picture of their total audience across key digital devices.
Findings from February include:
total active digital universe in Australia for is almost 19.6 million people,

computers remain the top device for going online, with 18 million active users, followed by 13 million on smartphone and 7.5 million on tablets, and

Australians spend more time browsing websites or apps on their smartphones than any other device – more than 28 hours per person per month.
"Once again Australia leads the world in audience measurement, reflecting the sophistication and maturity of this market," says Alice Manners, CEO of IAB Australia, who believes it's the most important change to Australia's IAB endorsed digital audience measurement currency since the introduction of Nielsen Online Ratings in 2011. 
Manners says the system is globally pioneering and fills the hole that's grown between desktop and mobile internet usage.
"This will be the holy grail of digital total audience measurement. It will see the Australian market transition to daily delivery of digital audience data," says Monique Perry, Nielsen's head of media.
Sophie Madden, CEO of the MFA says, "Digital Ratings Monthly will provide much needed audience-based measurement encompassing PC, smartphone and tablet users in Australia, enabling media agencies to deliver even greater insights and campaigns for clients."
Other February findings include top ranked brands by unique audience:
Google, 18.1 million, 92.4% active reach,

Facebook, 15.5 million, 78.9% active reach,

YouTube, 13.9 million, 71.2% active reach,

MSN/Outlook/Bing/Skype, 13.7 million, 66.9% active reach, and

Apple, 11.6 million, 59% active reach.