Identity, a game-changer: Why should marketers care?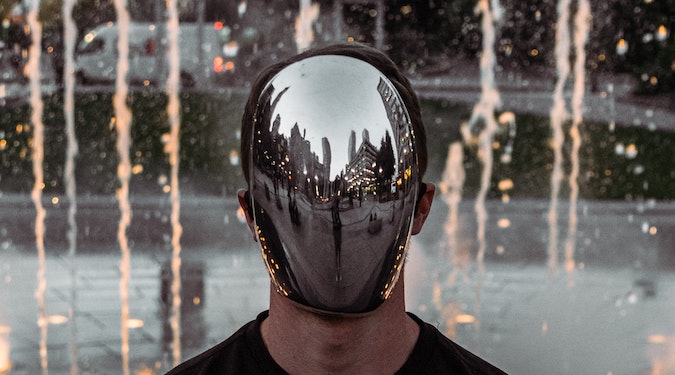 We often hear about creating 'seamless' customer experiences but in order to understand, find, accurately target and message to customers, we must understand and invest in identity, writes Fred Marthoz.
As consumers became more and more reliant on digital transactions due to the global pandemic and business closures, you would have thought that ecommerce became a bright spot for retail chains. However, the impact on ecommerce retail spending has not been felt evenly across the world. Retail marketers' jobs just got harder, with eMarketer forecasting a 2.6 percent dip in retail sales in Asia-Pacific this year.
The individual country's impact across the region could be much worse. On top of sales concerns, retail marketers are trying to understand the many dimensions that make up their best customers, who are changing all the time – even more so during the pandemic. Amid all the changes, customers still want a personalised marketing experience and brands can have trouble truly understanding each customer. With so many shifts, collating those identities becomes necessary for optimising marketing.
Marketers want to engage with real people. That real person is not a device or a one-time page visit. Marketers have to go through the arduous work of crafting personas that represent those people — which requires an enormous lift to create, validate and test them. Enter Identity. Identity is front and center and for good reason. It has become a highly divisive topic in digital advertising but it's essential for marketers to understand, find, accurately target and message their customers for a seamless experience.
Let's first define what is identity. Although identity means different things depending on who you ask, the Winterberry Group's definition provides a solid foundation: "The effort to recognise and understand individual audience members (including customers, prospects and other visitors) across channels and devices such that brands can interact with those individuals in ways that are relevant, meaningful and supportive of overarching business objectives."
Here are five reasons how identity can solve marketer's pain and why should marketers care:
Customers
As retailers, your customers are expecting their shopping experiences to be personalised, streamlined, convenient and unique. And for every retail brand the 'customer always comes first'. That's because it's true both in principle and action. No customers, no business. What we know about customers is often limited by our view or interaction. Where identity comes into play is in filling the many blindspots in our knowledge of customers. Data enrichment is one way retail marketers can expand their knowledge of customers to understand, in real-time, their changing behaviors, passions, and interests. It's imperative for retail marketers to be on top of those changes so we can speak to our customers in ways that resonate.
Addressability
Now that we know our customers, let's go find them. Any retail marketer that wants to keep their job must be able to prove their ad spend worked. Will a single page visit comfort marketers that they've reached the right person? Probably not. Identity helps us make those ad bets with greater assurance that every dollar is going toward engaging someone who is actually interested or has a high propensity to be interested in our products. Context does matter, but it comes second to identity.
Frequency Capping
Frequency capping enables a marketer to limit the number of advertisements to any one person during a certain campaign Let's not forget that customers are people and people can get easily annoyed by an ad they are not interested in or have seen too many times. Identity solves the frequency capping problem. When devices are connected across a customer's digital life using identity, we can ensure that they are encouraged toward conversion versus annoyed by the recurrence of an ad. Frequency capping is a win-win for all.
Measurement and Attribution
With the insight provided to enable targeting and frequency capping, marketers also have access to accurate measurement and attribution with identity. Marketers need proof that their campaigns have been proven effective and yielded the desired results. Identity makes this happen. With identity we can follow the customer through their journey from exposure to conversion to repeat purchase, etc. We can also ascribe to the appropriate channels the credit for that conversion.
Privacy
Privacy is a human right. Consumers are beginning to understand the importance of their data while organisations are entering a period where they need to understand how the business can manage data with rapid succession of privacy regulations. Consent should work the way consumers think it does – but what does that mean? Let's say Emily visits her favorite site on Monday on her desktop computer. She selects her privacy choices, meaning a first-party cookie is dropped. On Tuesday, thanks to browser interference, that first-party cookie is deleted. When Emily visits her favorite site again on Wednesday, her privacy choices have been deleted. Even if she elects them again on that desktop device, when she visits her favorite site on mobile on Thursday, there's no persistence of her privacy choices. Identity can solve for this issue and streamline Emily's experience. Now imagine that same scenario but this time, an identity solution recognises Emily's choices and communicates that election across her digital footprint, or her connected identity. What results is a better consumer experience for Emily and better privacy compliance for the ecosystem.
This year is no ordinary year. And there are significant challenges and opportunities ahead for our industry. Investing in identity stands to benefit retail marketers, publishers, and consumers. And, let's face it, we all need each other to survive. If we come together on identity, we can turn the headwinds into headway and build a future that connects rather than divides us.
Fred Marthoz is the managing director (Asia) of Lotame.