Pressure grows for local retailers as Amazon, TK Maxx make moves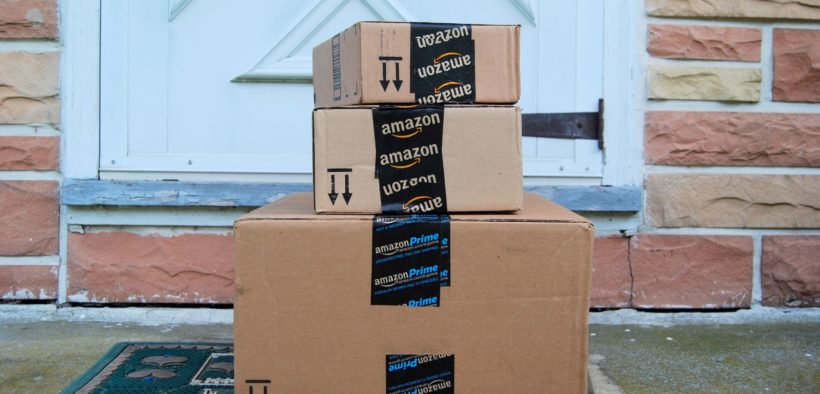 While Amazon announces the launch of its full suite of services here in Australia, international discount retailer TK Maxx opens the first of its 35 stores across the country.
The Australian retail sector is still reeling. After long-term speculation, Amazon has confirmed the launch of its full suite of services in Australia.
Although timelines are yet to be set, the company says in a brief written statement it is seeking a space for its warehouse here in Australia – a warehouse that is expected to be five times bigger than the MCG.
Australians have already been buying from Amazon online, but a physical warehouse within the country would mean, among other things, access to a larger range of products and a slash in delivery times.
The defining element is Amazon Prime, a service where customers pay an annual fee of about $100 for free and fast delivery.
"We are optimistic that by focusing on the things we believe customers value most — low prices, vast selection, and fast delivery — over time we'll earn the business of Australian customers," the company says.
While Amazon is excited to "bring thousands of new jobs to Australia, millions of dollars in additional investment, and to empower small Australian businesses," local retailers are concerned.
Citi's managing director and head of consumer sector research Craig Woolford told ABC that Australian retailers "need to be better prepared".
"It's hard to say that retailers in Australia are really ready for Amazon," he said. Amazon is expected to set prices lower, but Woolford said a price war may be unlikely. "Amazon tends to enter a market and be quite disruptive, however they aren't in the business of losing money into perpetuity," he said.
"Their impact will depend on their traction in key categories, and their ability to secure supply."
While retailers were focused on Amazon's plans, global discount giant TK Maxx launched a store – the first of a planned 35 nationwide – in Melbourne last Thursday, bringing what it calls "off-price" retailing of designer products to Australia.
TK Maxx is owned by American giant TJX Companies Inc, which bought out discount store Trade Secret to convert its 35 stores to the TK Maxx brand.
"TK Maxx is a different shopping experience," the company's Australian head of marketing Tess Buenen told The Huffington Post.
"We are not like any other retailer out there. We are not a discounter and we are not an outlet store. We're what's called an 'off-price' retailer. What that means is that we bring thousands of brands from all over the world – international labels, up-and-coming names and big brands you know in love – all at an incredible saving to what you would find in a department store or high street specialty store," Buenen said.
In essence, this means you could get, for example, a vintage Louis Vuitton handbag at a fraction of its original price. That is if you're quick to trawl through the shelves. Though TK Maxx is not ideal for the time poor, Buenen told The Sydney Morning Herald that she expects a good response from the launch.
"We have no stock room so what arrives one day literally goes straight to the floor," she said. "That's the magic of TK Maxx, that it's constantly changing. It's a bit of a treasure hunt for our customers.
"It's a combination of brands, quality and value every day of the week. We negotiate great value on products and pass the savings on to the customer," Buenen said.
The introduction of the TK Maxx brand could mean a shake-up among the retail titans, namely Kmart and Big W at the discount shopper end of the spectrum, and David Jones and Myer at the premium end with Target in the middle.
IbisWorld retail analyst Lauren Magner told News.com.au that while mid-market store Target is likely to be at the most at risk, she says no one is safe. The difference between TK Maxx and traditional Australian department stores is that it doesn't buy seasonally, Magner said. "It buys constantly throughout the year with several deliveries per week and many products on the shelves — and no two stores are the same."