Losing touch? Remastering the art of customer conversation
Despite its endless abundance, data is a scarce resource for marketers. According to Lauren Forrester, even the most experienced marketers need to reassess how they are interacting with the customer.
'Know your audience' is a long-standing marketing goal. Consumers produce more than 120,000 petabytes of data each month. In theory, marketers have all the information they need to gain insight into their audience's preferences. But in reality, many marketers are struggling to activate this information to revolutionise their customer conversations.
Not only are data stores hard to manage and often exist in a silo, but persistent delivery of one-way communications – where brands speak more than they listen – also makes it difficult to hear what the customer really wants. Consumers irritated by brands that serve irrelevant messages and 'chase a sale' won't typically sign up for continued interaction or data sharing. And amid tightening global legislation that requires consent for data usage, such as the EU's General Data Protection Regulation (GDPR), this is a sizeable problem.
Related: GDPR: everything Australian marketers need to know »
Yet there are steps marketers can take to help resolve both issues. The landscape is continually evolving, and with the increasing influx of data, even the most experienced marketers need to reassess how they interact with their audience. By adopting more holistic data management and using insight to build lasting relationships, they can remaster the art of customer conversation in the digital era – and win lasting consumer trust.
Handle with care
By now, the basics of the GDPR are well known: covering any business processing the data of EU citizens, expanding individual rights and stipulating that consumer permission is needed for information access. It's also generally recognised that the GDPR is part of a wider global movement towards stricter data regulation – see the California Consumer Privacy Act (CCPA), China's new cybersecurity law and calls for tougher Australian data protection.
Understanding of what these changes mean, however, is limited. Increased data regulations aim to give consumers more control over their data and a clear view of how it is used. As a result, companies must work harder to obtain this data – earning consumer trust by transparently outlining data practices and delivering meaningful experiences.
But many brands aren't yet following this model. Too often, marketers greet potential customers with instant opt-in requests and promotions that prompt data access refusals and annoyance.
To forge robust bonds with audiences, a change of approach is needed. Instead of 'going in for the kill' with instant requests and offers, marketers need to deliver well-timed messages that demonstrate the value of sharing data. This requires a smarter data approach.
Related: Data as water – the drinking and drowning of 'marketing science' »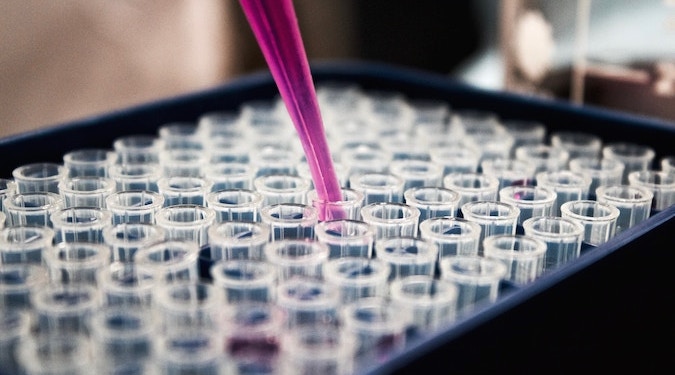 Basis for valuable conversations
Consumers aren't against opting in and receiving relevant messaging to brands that have won their favour. In fact, research by Tealium reveals individuals who trust brands are two and a half times more likely to accept cookies and a further 25% expect cross-device interactions to be tailored. It is therefore vital for marketers to develop a solid foundation of trust by using data wisely, starting with the creation of a consolidated insight pool.
Silos are the enemy of effective marketing. When data relating to individuals is held in different stores and systems, it is near impossible to join the dots and gain a cohesive picture of specific consumers. In other words, fragmented data means marketers don't know their audiences or what they want.
For instance, if information about website purchases is held separately to search activity, brands may end up serving messages offering discounts for recently searched items that consumers have already bought. This makes it vital to implement advanced data orchestration, where event-level data from varied channels and devices is consolidated.
Simply put, to cope with vast quantities of valuable consumer data, marketers need a digital platform that can blend real-time insight from many channels into a single source of truth. Thanks to growing demand for better data orchestration, availability of such technologies is increasing.
Armed with the unified data these platforms generate, marketers can create 360-degree customer profiles that cover all touchpoints (online and offline), and specific preferences — the ideal basis for providing seamless communications that instantly adapt to changing consumer needs, interests and preferences across channels. 
And, while marketers may have sight of the 'known unknown' user, it is important to 'keep calm and carry on' until the right moment presents itself to engage and strike up a conversation. Once brands have developed a positive relationship and proven their ability to use data well, they can serve opt-in requests that have a greater chance of success. And when consent is granted, marketers will be able to constantly collate individual insights that allow them to always achieve in-the-moment relevance.
At a simplistic level, customers might keep adding the same item to their shopping cart, but not commit to the purchase. This would be the perfect opportunity to harness insight to target the consumer with a discount for that product. Communications like these demonstrate a deep understanding of the individual, and are welcomed, as they provide convenience and relevance to the customer.
While the effort required to develop 'slow burn' relationships is significant, the rewards are great. In return for amalgamating data stores, allowing prospects breathing space and using data to artfully manage conversations, marketers can create a sustainable customer base of loyal, engaged individuals who are willing to share their data — continually.   
Lauren Forrester is ANZ marketing manager at Tealium
Further Reading:
Image credit:Joshua Ness