Marketing in 2025 across ANZ: how our priorities, skills and tech will change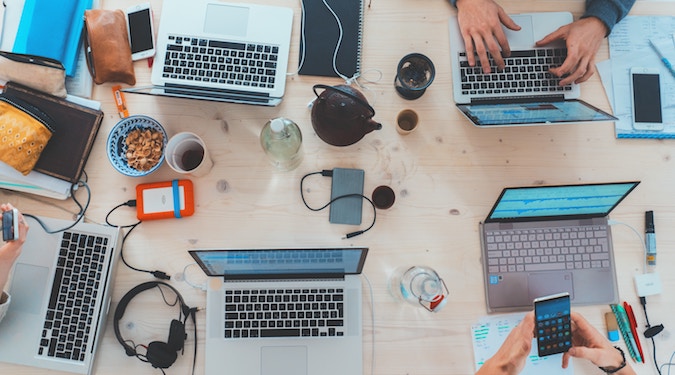 Never mind 2019 predictions; a Marketo survey asked marketers what they expect to change by 2025 in ANZ.

This article was sponsored by Marketo to let readers know about 'Marketing 2025 – The Future of Skills and Technology in ANZ' »
Marketo's 'Marketing 2025: The future of skills and technology in marketing across Australia and New Zealand' – developed in partnership with Which-50 and ADMA – asked marketers to predict what their top marketing priorities and tools will be in 2025.
It's expected that by 2025:
customer lifetime value will become priority number one

lead generation will be much less of a focus

marketing will become a technology hub, and

general marketing skills will fall almost entirely out of fashion.
Priorities
Today, the top three key performance indicators (KPIs) for marketing are customer retention, lead generation and customer lifetime value. By 2025, marketers expect customer retention to drop to second place and lead generation to drop down to sixth priority. Customer lifetime value will be the main KPI in 2025.
Why the drop in lead generation? Marketers believe the KPI will decline as the relationship with consumers switches from transactional to experiential. This expected fall is steepest in smaller companies – 65% of marketers in small companies for whom lead generation is a top priority today, don't think it will be in 2025. That shift is one of the biggest changes in the survey.
Skills
Huge changes are predicted in the area of marketing skills. Many niche and emerging marketing skills beginning to gain importance today will lead teams in 2025, while a few current tasks will decline or be "automated into oblivion".
Marketing will become a technology hub. In-demand skills will cover analytics, data, insights, CX, UX, AI and machine learning, to name a few.
The fastest growing skills in terms of expected importance are AI and neuromarketing. Today, 6% of marketers say they need AI capabilities for machine learning, and 60% say they'll need it in 2025. Neuromarketing leaps from 8% to 52% on the same scale. Sophisticated data analytics, the foundational technology behind these two trends will be the most important skill in the marketing team in 2025, according to respondents.
Generalist marketing skills are expected to fall entirely out of fashion. Today, 65% of respondents list generalist marketing as a skill their team has, while only 13% believe it will be one of the most important in 2025.
Technology
Today's top three tools used by marketers are email marketing, social media marketing and CRM. None of these make 2025's expected top three. The 'dream' technology stack in 2025 is:
Data analytics/visualisation

AI/machine learning for content delivery, and

CX management.
CRM fell to fifth place, while email and social media marketing did not make the top 10. Email and social will still form part of this dream mix, but marketers predict it will be led by AI. Advanced micro-segmentation, VR and chatbots are also on the rise.
"The jury's still out," says a marketing leader from a big four bank who completed the study. "New technologies and channels appear at an ever-faster rate. Machine learning and AI will undoubtedly be growth areas but I'm not so sure that email and social media is what they will replace – rather they might enhance them."
The full report breaks down the results into separate verticals and compares the responses from marketers with those of CEOs. What will 2025 look like for you? Download this unique view of the future of marketing in Australia and New Zealand »
Image credit: Marvin Meyer via Unsplash