Martech news: mobile programmatic, open source Apple, real estate data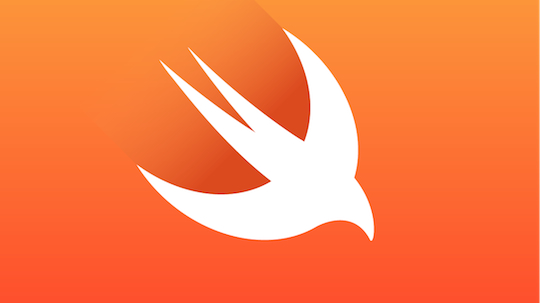 In marketing technology news, APAC survey reveals programmatic highs and lows, Apple makes its new programming language open source, despite the talk viewability not improving much, SpotX allows Apple TV app-makers to control monetisation.
APAC leads the world in mobile programmatic
Research by adtech company AppNexus has found that the majority of programmatic adopters within the APAC region use programmatic for mobile and video, giving it a much higher use ratio than the global average.
77% of advertising professionals in the APAC region now use programmatic advertising. 90% in APAC use it for mobile advertising and 79% for video. This is compared to global proportions of 71% and 56% respectively.
However, many in the industry still grapple with the concept of programmatic. Across Asia Pacific, 36% of advertising professionals admit they know very little or nothing about how programmatic works.
Apple makes Swift programming language open source
Tech company Apple has announced that its Swift programming language is now open source. As an open source language, app developers, educational institutions and enterprises can contribute to new Swift features and optimisations and help bring Swift to new computing platforms.
The Swift open source code is available via GitHub and includes support for all Apple software platforms – iOS, OS X, watchOS and tvOS – as well as for Linux. Components available include the Swift compiler, debugger, standard library, foundation libraries, package manager and REPL.
Swift is licensed under the popular Apache 2.0 open source license with a runtime library exception, enabling users to easily incorporate Swift into their own software and port the language to new platforms.
The website, swift.org has been launched with detailed information about Swift open source, including technical documentation, community resources and links to download the Swift source code.
Introduced in 2014, Swift is the fastest growing programming language in history and combines the performance and efficiency of compiled languages with the simplicity and interactivity of popular scripting languages.
Online ad industry still has media quality hurdles: Integral Ad Science
Digital media quality tool, Integral Ad Science has released its 'Media Quality Report' for Q3 2015. It indicates a static ecosystem with most quality metrics staying steady, including display viewability, and slight movements in others, such as a minor decrease in video viewability.
Despite the industry's frequent discussions, this latest report finds that, compared to last quarter, display viewability in Australia increased by 1.4% to 42.2%, and video viewability dropped five points to 32% this quarter.
The report is based on insights collected from the hundreds of billions of impressions the company analyses each quarter.
Programmatic ads on the new Apple TV
Video inventory management platform SpotX has launched an SDK for Apple's new tvOS enabling publishers to monetise their Apple TV apps with high CPM premium video ads.
The SDK will enable publishers to program when and how ads play in their Apple TV app, as well as employ a cross-screen monetisation strategy via the same SpotX platform that manages desktop, mobile and other connected TV environments.
With the release of Apple's new tvOS, third-party developers now have the opportunity to publish apps, and SpotX's SDK enables full control over the monetisation of video advertising served.
CoreLogic brings offline data to digital
Property data company CoreLogic is expanding its focus to make its premium property data and analytics available for multichannel marketing campaigns.
CoreLogic's daily property data and analytics is already provided to organisations such as banks, government, real estate and industry associations. The provider is now enabling clients to match this rich property data to the channel partner's own online data, providing the ability to further personalise targeting.
The CoreLogic offline property data includes household-level information, development approvals, school zones, geospatial data and even aerial imagery which can be widely used to identify the presence of attributes such as solar panels, swimming pools and even roof pitch.
Zendesk unveils first customer service add-in for Microsoft Outlook in Office 365
Customer service software platform Zendesk has announced a new integration for Microsoft Office 365, claiming the first customer service add-in for Outlook. It enables anyone in an organisation to create a new customer support ticket with a click of a button directly from within the Outlook interface, and it will include the entire email conversation attached to that ticket for context.