Open cloud bolsters best-of-breed martech integration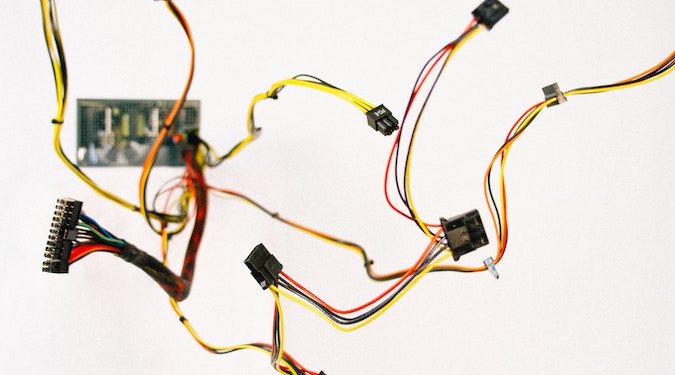 Selecting and integrating best-of-breed marketing tools and technologies remains a significant challenge for Australian marketers but open cloud ecosystems can help, says Chris Gibbs.
Laser focused on delivering superlative customer experiences but overwhelmed by the sheer number of marketing technologies? You're not alone. Marketers are thoroughly spoilt for choice when it comes to the number of digital tools available to build exceptional customer experiences and maintain brand loyalty.
Consider the growth in the martech sector. In 2011, US marketing technology commentator Scott Brinker counted around 150 vendors operating in the space. Fast forward just eight years and that number has ballooned to a staggering 7040, and growing. The rapid increase of marketing tools has left marketers wondering how to implement new technologies to meet high customer expectations, many of which are turning to 'open' cloud ecosystems. 
A world of options
Exploring and testing even a fraction of the marketing technology available today would be akin to painting the Sydney Harbour Bridge.
Getting caught up in the hype and number of tools can be a trap for marketers who are desperate to keep up with the competition. Staying focused on the business problem you're trying to solve and treating marketing technology as an enabler, not an end in itself, is critical. Those who fail to do so risk becoming "fools with tools", according to Mercer Australia's B2B marketing chief Natalie Truong. 
Martech can do more harm than good if it's implemented in a way which doesn't support a genuine customer experience, she wrote for CIO Advisor APAC.
"We need to resist the hype and shrug off the potential lost opportunity that trails in the wake on each shiny new trend until we're confident the products and services it throws up can be harnessed to advance our business goals", Truong concluded.
But staying business focused doesn't mean holding out forever. Marketers who are slow to the party when it comes to exploring and adopting new channels may find themselves at a disadvantage to more tech-aggressive competitors – companies that have already sussed out how these channels can be harnessed to reach consumers in a way that's personalised and relevant.
Elusive integration
What's just as important as having the right selection of tools is ensuring they are able to work together to deliver consistent and compelling customer experiences across all your channels – from voice to text, and maybe even the old-school mailer. 
It sounds obvious, but it's easier said than done. 
Many marketing cloud vendors offer an ersatz version of openness: access to a curated selection of products which link together easily. But, adding products which aren't part of the prescribed ecosystem can be complex and costly.
Interoperability hurdles can put the brakes on innovation and force marketers to opt for the next best tools, if it's too difficult or expensive to hook the best ones up to the 'grid'.
We don't think this is the way things ought to be. At Acquia, our vision is one of digital freedom. We see a bright future for open cloud solutions which make it possible for customers to mix and match solutions and create their own customised martech stacks, without the high tech hassles.
Looking ahead to a more open future
High-tech infrastructure which makes integrating an array of martech solutions a straightforward matter is the Holy Grail, and proprietary cloud vendors are moving towards it – slowly. Until unfettered, unconditional integration is the norm, marketers are advised to choose their tools carefully, given solutions which promise to be easy to integrate may end up being anything but.
Chris Gibbs is JPAC general manager at Acquia
Further Reading:
Image credit:Randall Bruder