Oracle reveals Australian vision for Oracle Marketing Cloud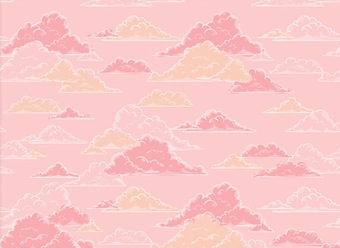 B2B technology firm Oracle this week outlined its vision for the Oracle Marketing Cloud in the Australian market, combining the companies it has acquired in marketing automation and enterprise social software.
Oracle Marketing Cloud is the resulting combination of Oracle Social Cloud and the acquired Eloqua, BlueKai, Compendium, and Responsys marketing technologies, the latter three of which were acquired in just the past 12 months.
The cloud-based marketing solution is pitched as delivering capabilities for enterprise marketers that need a simple way to unify customer data, engage their audiences and deliver high-performing marketing programs.
General manager of Oracle Marketing Cloud, Kevin Akeroyd announced the vendor's vision and strategy at events in Sydney and Melbourne this week.
The strategy is based on what Oracle sees as the three key requirements for today's modern marketer:
Marketing simplicity: legacy technologies, data and systems have made it difficult for marketers to centralise, manage and orchestrate individualised customer experiences. Marketers need to maximise marketing resources and grow top-line revenue by providing a simple, unified view of customer data, which can be used to both understand what behaviours, attributes and preferences drive revenue, loyalty and advocacy, as well as efficiently orchestrate and automate marketing programs.
Customer centricity: marketers are moving beyond individual transactions to achieve deeper, lasting relationships by developing a single customer profile across channels, engaging customers more intelligently, and creating customers who are advocates for a company or brand.
Enterprise ready: Oracle says marketers need a technology platform that unifies their resources, but that the IT department trusts.
Akeroyd says that increasing marketing complexity and a growing divide between marketing and IT often prevent marketers from finding and developing their ideal customers.
"To help marketers overcome these complex challenges, Oracle has combined the power and reach of Oracle BlueKai, Oracle Content Marketing, Oracle Eloqua, and Oracle Responsys with Oracle Social Cloud in the Oracle Marketing Cloud. An integrated and enterprise-ready cloud platform, the Oracle Marketing Cloud helps marketers quickly and easily optimise the customer experience and execute marketing programs that have a measurable impact on revenue.
"We are dedicated to making the Oracle Marketing Cloud the worldwide solution-of-choice for today's modern marketers, and building on the strong reputation Oracle already has in Australia we will continue to develop trusted partnerships with Australian marketers, to enable and support their ongoing successful customer relationships."
As mentioned, this week's launch of Oracle Marketing Cloud is the culmination of a big year of acquisitions, which have comprised technology company's without the same name-recognition level that Oracle enjoys in IT circles. The hurdle that CMO buyers face in winning over their CIO counterparts should be eased by Oracle's overarching branding.
But that's not to say the acquisitions will necessarily stop now. A remaining question is where to now for Oracle in the marketing technology space? Marketing Cloud is well-served in data with BlueKai, and also in orchestration with Responsys and Eloqua. One area in which it does have space to go deeper is display advertising, specifically the final steps of automated trading.
The task right now for Oracle and its Marketing Cloud teams is to convince the market its solutions are both powerful and customisable while at the same time simple to use and seamlessly inter-connectable, and that they can play well with third-party solutions, including competitor platforms.
It also has the challenge of trying to merge several distinct organisations into one well-oiled machine, so that clients of its multiple parts gain advantages in customer service and user interface, but not to the point that each component's strengths are watered down.